Or to give the article its full title, "What the Hell is the Nations League, and Why Should I Care?"
Everyone knows the Nations League is happening. Nobody seems to understand what it actually is. Harry Maguire's playing in the bloody thing, and he doesn't know what it is.
Never fear – Full 90 Football is here.
Read this article, and the next time your mate asks you, "What the hell is the Nations League?", you'll be able to lower your monocle, chuckle knowingly to yourself, take a long suck on your pipe, and jubilantly reply, "Aha! Well, my dear fellow, allow me to tell you!", before proceeding to dazzle him with your newfound knowledge.
So, here's the Nations League, explained.
---
What is the Nations League?
The Nations League is not an international coalition of governments, formed in 1920 to maintain world peace, and ultimately failing to prevent the rise of fascist Germany and her allies in the 1930s.
The Nations League is a UEFA competition, featuring 55 teams from around Europe ("Europe" – more on that in the next section).
Those 55 teams are split into four Leagues – A, B, C and D. The teams in those leagues are determined by UEFA coefficient. So, the best teams are in League A, the next best are in League B, League C's a bit dodgy, and your Andorras and Macedonias are in League D.
Within those four Leagues, there are also four individual Groups. So, there are 16 Groups in total.
Let me just check my maths on that one. Yep, 16 Groups.
In Leagues A and B, all of those Groups are made up of three teams. In Leagues C and D, they're almost all four team Groups.
—
There are three international breaks (eurgh) for the Nations League, taking place between now and late November. During those breaks, teams in each Group will play each other twice. So, England will play Spain and Croatia (boo!) both home and away.
Only teams in League A can make the Nations League Finals, and thus win the tournament. You can read about those in the last part of this section.
Group winners below League A will get promoted to the League above them. The bottom team in each Group will be relegated to the League below, until they hit rock bottom (or as UEFA are calling it, "League D").
—
The Nations League is a competition unto itself – not merely a qualifying event. That said, there is a link to the Euros.
Things get a little intricate here, but I'll do my best, so stick with me.
24 teams in total will play at Euro 2020. Four Euro 2020 spots will be decided through the Nations League, via playoffs.
Every Group winner, from all four Leagues, enters the playoffs – so, there will be 16 teams duking it out in all. Those 16 teams will be divided into four new groups, just for the playoffs, via a draw.
Those groups will play out pretty quickly. Each group will simply have two semi-finals, then a final. The winner of that final qualifies for Euro 2020.
If a team has already qualified for Euro 2020 by the time the playoffs start, the show-offs, their spot will go to the next best team in their group.
—
"But Joe, I don't care about the stupid Euros. I just want to know who's going to win the Nations League!"
I hear you, my friend.
The four Group winners in League A will play in the Nations League Finals. Oooooh. They'll take place in June 2019. Where will they happen? Nobody knows yet. Not even UEFA. Somewhere in Europe, I'm guessing.
The Finals follow the same format as the playoffs. There'll be two semi-finals, then a final, with the winner of that taking home the prestigious crown of Best Team in Europe But Not Really Because That's What the Euros Are For.
—
There. That wasn't so bad, was it?
---
Who's Playing?
55 teams in total will play in the Nations League.
To qualify, you simply needed to be part of UEFA. Which is to say, you simply need to vaguely be part of the wider Eurasian landmass, and for UEFA to decide, "Meh, yeah, they're European. Get them in."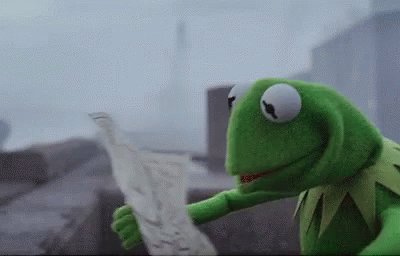 Here are just some of the teams who've passed UEFA's strict criteria:
Turkey, whose application to politically join Europe was filed in 1987, and still hasn't been approved. Recent stumbling blocks to Turkey's application include their human rights record, and their move towards a dictatorship in all but name. Oh, and only the top left bit is actually in Europe. Turkey, come on down!
Israel. Here are some countries which border Israel: Egypt, Jordan, Lebanon and Syria. They're all European, right? It's just… none of them seem to be in UEFA. But Israel is. Hmm.
Russia. Russia has faced almost universal condemnation from Europe in the past decade, for Ukraine, Georgia, Syria, the US elections, the novichok poisonings, et cetera, et cetera. Football though, innit? Geographically, they're kind-of in Europe when they want to be.
—
On the bright side, the new format ensures we get to see all the big European teams playing against each other, with a minimal need to actually be good at football. So the Netherlands get in.
Here are the four Leagues, each split into four Nations League Groups, courtesy of ESPN:
As you can see, the joys of idiotic coefficient systems have – as usual – thrown up a few surprises:
The Netherlands failed to qualify for both Euro 2016, and the 2018 World Cup. This is arguably the worst Dutch team ever. They are in League A.
Bosnia and Herzegovina have not qualified once for the Euros since their independence in 1992. Their only World Cup appearance came in 2014, where they got bounced in the group stage. They are in League B.
Serbia have qualified for four of the last six World Cups. They dominated their 10-game long 2018 World Cup qualifying group, finishing above Ireland, Wales and Austria. All those teams are in League B. Serbia are in League C (below Bosnia and Herzegovina).
---
When Is the Nations League?
Here's a list of all the Nations League fixtures.
Round One begins on Thursday 6th September, with every team playing in the next three days. The standout games are Germany vs France, Wales vs Ireland, and Gibraltar vs Macedonia.
Round Two starts straight after, on Sunday 9th September. This is the Round in which we finally get the answer to the age-old question, "Who'd win in a match between Malta and Azerbaijan?"
The Nations League then takes a break for some club football to be played. Bloody club football.
Rounds Three and Four will be played in mid-October, with Five and Six coming in mid-November.
Because I know it's all you really care about, here are England's Nations League fixtures:
England vs Spain – Sat 8th September
Croatia vs England II: This Time It's Personal – Fri 12th October
Spain vs England – Mon 15th October
England vs Croatia III: Third Time Lucky – Sun 18th November
The Nations League Finals take place in early June 2019. Yup, nearly seven months after the group games finish.
The Euro 2020 playoffs begin in late March 2020. You'll be a year-and-a-half older than you are now by then.
---
Nations League Betting
"What, you're going to bet on the Nations League?"
Come on. Does Lukaku love to miss open goals? 'Course I'm going to bet on it!
Here are the current UEFA Nations League outright outright winner odds, per William Hill:
I've got no idea why Spain are favourites. They let themselves (and me, more importantly) down in Russia big time. They'll recover from that in time, but I don't think this pointless new and untested competition will be the place. They've also chopped and changed their squad for the opening fixtures, which is another warning sign:
Spain Squad for #NationsLeague vs England & Croatia pic.twitter.com/2zzgnJuDaZ via @SeFutbol

— footballisme (@footballisme) September 4, 2018
No thank you.
—
I wouldn't bet on this Belgium squad to win a Europe-wide "Who's Best At Being Belgian?" competition.
—
We've got no idea how hard any of the players are going to try in the Nations League… but France just won the bloody World Cup. Why are they third favourites?
I love these odds, and will be sticking some dough down accordingly.
—
There's no way I'm taking Germany, coming off Der Meltdöwn, even at 11/2.
(Oh, and #TeamMesut).
—
Italy are 8/1!
—
England had a decent World Cup, but were beaten without too much difficulty the first time they played a good team.
Given that they have to play Croatia and Spain, both of whom are -y'know – good teams, I don't like their chances here.
—
Croatia probably offer the best value here, at 14/1.
It's only the Nations League, but they still might feel they have something to prove after the World Cup final demolition job.
—
How seriously each bookie is taking this competition varies. My beloved William Hill, for example, aren't offering a Top Goalscorer market.
You can bet on Group Winner, however, which could offer some nice little opportunities.
Serbia are my top betting tip here, at odds of 10/11. You're telling me that team can't beat Romania, Montenegro and Lithuania? Come on now.
---
Will It Be Any Good?
Absolutely no idea.
If it's simply treated as a friendly tournament, like the International Champions Cup, then there could be entertainment but no real drama.
It actually does offer a reasonable chance for smaller teams to make the Euros, which in turn could lend the games some import. Top your group, get straight into the playoffs, and anything can happen in a single-game elimination format.
I doubt the big boys will care that much about this facet, though. You've got to really stink – like Steve McClaren's England-stink – to miss the Euros as a major team through regular qualification. The Dutch might be interested, but that's about it.
My super-responsible advice is to just bet on it. Bet on the outright winner, bet on the group winners, bet on individual games if you're going to watch them anyway. When you've got cold hard cash on the line, even the most turgid footballing affairs become interesting. It's a win/win strategy, really, unless you lose.
Anyway, that just about does it. I hope you're as pumped up as I am for the Nations League. God, I am so pumped. I just can't wait to watch all this Nations Lzzzzzzzzzzzzzzzzzzzzzzzzzzzzzzzzzzzzzz