Well hello there! It's been a minute. The glorious return of the Prem, though, necessitated an equally glorious return – that of Full 90 Football.
Week 1 is well and truly in the books, and it's ages until Week 2 starts, so let's fill the beginning of the void with some smoking hot analysis. These are my five biggest takeaways from the weekend.
---
1. Big Boys Keep On Bullying
The 2018/19 title race carried a blistering intensity which hasn't been seen for many a year. We've had other races recently – most famously the Manchester showdown in 11/12 culminating in Aguerooo – but none played out at the level of last year's.
Surely such intensity can't be continued for two seasons straight… can it? Based on what we saw in Week 1, I'm not so sure.
It looked initially as if Liverpool's relentless focus might have dropped a level. That lasted all of 7 minutes, before fate cannoned the ball off poor Grant Hanley's boot and into his own net. Liverpool then proceeded to hammer plucky Norwich for the rest of the game, and should comfortably have topped the mere four goals they managed to score.
In another echo of last season, though, City put Liverpool's impressive performance in context with a brutal Hammer hammering. VAR sent Twitter into a predictable and boring frenzy, but far more important is the fact that City somehow, impossibly, continue to look better and better. In his debut, Rodri – whisper it – looked like a genuine upgrade on Fernandinho, with a level of comfort on the ball and passing range which the Brazilian has never displayed. Hat-trick hombre Raheem Sterling's movement – always impressive – has now reached world class heights, and he'd be my early tip for Player of the Year.
Any spurious notions as to whether the top two might drop a level already lie in ruins. City have found yet another way to get better, if anything. This Liverpool side – despite being one of the greatest ever assembled in England – will immediately begin playing catch-up once more. As someone who simply wishes to see greatness, I – like many other fairly-minded fans – can only hope that the injury to Alisson doesn't rob us as of another timeless title chase.
Fingers crossed that Liverpool's replacement for the great Simon Mignolet can step up.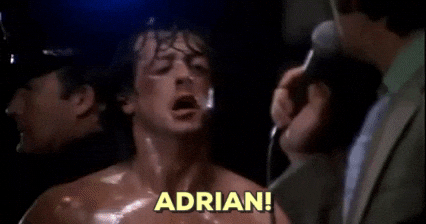 ---
2. Man U and Chelsea Will Be Fun*…
(*But might not be good)
Wasn't it bizarre and confusing to see Ole Gunnar Solskjær and Frank Lampard standing on the touchlines? Both in their forties, both club legends, and both utterly and woefully unprepared to be managing some of the biggest clubs in the world.
The adjectives 'bizarre and confusing' can also be applied to the game itself. Oh, it was a great watch for the neutral, but much of the entertainment stemmed from tactical confusion and technical errors. Man U's attack was a confused and muddled mess in the first half. Chelsea's appeared more organised – perhaps a little too organised, with little invention on display – but was blunted by the top-level inexperience of #YoungEnglishTalents Tammy Abraham and Mason Mount. Still, Zouma's clumsiness offered United an undeserved lead heading into half-time.
Credit where it's due, Ole finally implemented a coherent gameplan during the break. Admittedly the entire plan consisted of 'Defend deep, then everyone run straight forward as fast as you can when we win the ball'… but hey, it worked, and with the pace of that front three it'll be hard to stop for most teams this season.
For their part, Chelsea might be questioning whether selling their best striker then their best winger without adequately replacing either was a mistake after all. New Costa – i.e. career backup Alvaro Morata – has already gone. New Hazard – Christian Pulisic – is all of 20 years old.
The attack looked worryingly toothless on Sunday. Mount dribbled well, and did little else. Abraham's lack of striking instincts saw him arriving to a perfect cross across goal at least a second late, striking only air. Who knows what poor Pedro – who drove relentlessly all game and was reduced to taking pot shots from deep – was thinking. He joined an attack featuring Eden Hazard, Diego Costa, Oscar and Cesc Fabregas. Now he's got Ross Barkley on the opposite wing.
Lampard made tactical errors too, make no mistake. But based on Sunday's evidence, he's been stuck with a severely underpowered forward line. Time will tell if the talented youngsters up top can rise to meet the tribulations of the Prem.
---
3. Arsenal 2019/20 Champions Confirmed
Hey, listen. Playing poorly and still winning 1-0, especially in grim conditions far from home, is the stuff of champions. Everyone says so, and – at this stage – you can't tell me I'm wrong.
Okay, so Arsenal didn't play well at the weekend. Aubameyang had to do all the heavy lifting up top, the midfield is still utterly incapable of retaining possession, and the defence looked fairly shaky even confronted with very little threat.
With that said… we they won on the road – something which, you might recall, hasn't happened often in the past couple of years. Something else which Arsenal have struggled with in recent seasons is squad depth. No more! Courtesy of r/Gunners, here's a full lineup of players who didn't start on Sunday:
Not too shabby, eh?
Even with my Gunnersauras hat well and truly removed, I'm intrigued to see what Emery can concoct from this potentially flaky but undoubtedly enticing collection of ingredients. If he can whip them up into a coherent whole, third place and Europa League glory may well beckon. Yay!
---
4. Newly-Promoted Sides are Stubborn
Sky Sports' macro-level analysis has been excellent for years, since the beginning of the Gnev era. On the evidence of Sunday's show, the signing of Mourinho – even if it's only for a little while – might take the whole shebang to new heights.
I'd encourage you to check out that whole segment if you have time, but one of the more intriguing points – posited by Neville – was that even newly-promoted teams will refuse to play anything other than 'their style' of football nowadays, regardless of the opposition.
While that's all very admirable, it's hardly pragmatic. Norwich tried it at Anfield on Friday night and took a beating. Villa tried it out at the imaginatively-named Tottenham Hotspur Stadium on Saturday; they fared slightly better, but still lost 3-1. We've seen the same thing with Bournemouth for years now, whose unabashedly open style has led to consistent maulings by the bigger boys.
As Carragher suggested, this might all be because modern managers don't have enough time to implement a Plan B; they put all their eggs in the Plan A basket, and hope to God it works. If it doesn't, they collect their severance package, move to pastures new, and try again. As Souness pointed out, the fact that most teams' Plan As are all about goals, goals, goals nowadays does make for some damn entertaining football.
Regardless, none of the promoted sides have the quality or resources of a Wolves, whose Plan A carried them all the way to a maiden 7th place finish in 18/19. If they and/or others with neither of those aforementioned advantages refuse to adapt to differing oppositions, these whoopings might well become a depressingly regular routine.
---
5. Don't Bet the Opening Weekend
It wasn't sheer jetlag-induced laziness which stopped me from writing a betting tips column heading into the weekend. Sure, that played a part, but for the most part it was because betting the opening weekend of any league season is a terrible idea. I did stick my head above the parapet to make one confident prediction, and that was duly shot down in flames.
Not generally a fan of betting in Week 1… but this one seems too good to pass up.

Man U vs Chelsea, Both Teams to Score, is a tidy 4/5 on William Hill. Worth a decent stake.#MUNCHE #EPL

— Full 90 Football (@Full90Footie) August 11, 2019

The long and short of it is that – for all the preseason analysis and transfers – nobody had a clue how the first week will play out. At least, apart from Liverpool and City winning (yes, that would've been a more sensible betting tip).
It's a boring thing to say, but let's not overreact to anything we saw in Week 1. Watford aren't suddenly going to be rubbish. Sheffield United aren't going to earn away draws every week. Neither Everton nor Leicester are going to have much trouble scoring. And we're definitely not going to see any more VAR controversies in the weeks to come.
Okay, that last one might come to pass, but you get the point. Some lessons, as noted, might already be drawn, but in general let's give it a few weeks before we make too many assertions.
Apart from Arsenal winning the league. That will definitely happen.