Coming in to last week, I was still a little rusty following my sabbatical from Premier League betting tips. Well, consider me as rust-free as a well-oiled door hinge now.
Week 29 of the Premier League season was one for the ages. Not for my real-life team, unfortunately, but my triumphant bets helped to offset the pain of Aubameyang's embarrassing miss (which wouldn't have even mattered if it weren't for Lacazette's earlier embarrassing miss… but let's not turn this into an episode of AFTV).
You can check out last week's column here. I hit on both of my Best Bets, and 3/4 of my Tasty Tips. Those included a couple of frisky calls – Burnley vs Crystal Palace, BTTS; and Everton vs Liverpool, Under 2.5 Goals. I even gave Lukaku a shout-out!
Frustratingly, the only main bet I missed on was the one I was probably most confident in – Man City to score 3 or more against Bournemouth. Specifically, I wrote:
"With Eddie Howe never having learnt the phrase "let's keep it tight at the back, lads", I'm predicting plenty o' goals for the Cityzens."
Little did I know! Bournemouth were actually so desperate to keep it tight that they became the first Premier League team ever to have zero shots in a home game. Not just shots on target. Shots.
Still, overall I'm as happy as Aaron Ramsey when he steps on the pitch at Wembley with last week's picks.
—
You shouldn't dwell in the past, or so I'm told, so let's look to the future.
Quite simply, I love the slate of Premier League fixtures in Week 30:
(I'm writing this from Bangkok, hence the weird times)
We've got clear favourites/in-form teams at home in 6/10 games (Palace, Leicester, Newcastle, Man City, Liverpool and Chelsea), and Arsenal vs Man U provides us with one of the easiest Best Bets of the season.
The only complete stay-away this week is Huddersfield vs Bournemouth. Per the last eight matches, it's the worst home team in the league against the worst away team. That probably equals a low-scoring, low-quality game, but I don't really want to go near it.
I'm very excited for this week's picks, so let's dive straight in.
Odds, as always, are provided by William Hill. Click below to sign up for their Bet £10, Get £30 welcome offer. All odds are correct at the time of writing. 
---
Best Bets
It's fair to say I got a little carried away with all the possibilities this week. In fact, at one point I had five Best Bets noted down. I've narrowed that down to three now, all of which I feel extremely confident in.
These picks are worthy of a nice, juicy steak stake.
—
1) Arsenal vs Man U, Both Teams To Score – 8/15
The Arsenal BTTS has been my most reliable bet throughout the season, and this is an absolute gimme.
The comedic Gunners defence has kept just two clean sheets in its last 10 games, and one of those was to Southampton at home. Oh, and they literally just conceded three goals to Rennes. Fortunately, Arsenal also score a ton at home – they've netted a hefty 23 in their last eight games at the Emirates.
The Solskjær Effect shows no signs of wearing off for Man U. They've scored three goals in three of their last four games, won an incredible six away games on the bounce, and have scored in their last 10 road matches. On the flip side, they did also concede two goals to Southampton last week.
Poor defences + excellent attacks = goals, goals, goals!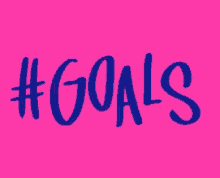 —
2) Liverpool vs Burnley, Over 2.5 Goals – 4/9
While Liverpool's middling form has garnered a silly amount of attention, they've actually been fantastic at home in the Premier League, winning seven of their last eight games.
(The only team with a better home record in that span? Arsenal!)
Not only that, but Liverpool have been walloping teams at Anfield. They've smashed Man U, Newcastle, Arsenal and Watford – all solid-to-good teams – by a combined score of 17-2!
(Who took the equal-biggest beating of that bunch? Arsenal!)
Burnley have been better on the road recently (2W, 2D, 2L in their last six), but all the signs point to Liverpool steamrolling Dyche & the Wormeaters. Liverpool to Score Over 1.5 is only 1/4, so let's take the Over 2.5 Goals total at much better odds.
—
3) Man City vs Watford, Over 2.5 Goals – 1/3
Essentially, see above.
Like Liverpool, Man City have been routinely demolishing visitors to the Etihad, scoring at least three goals in five of their last eight home games. For the purposes of this bet, seven of those eight games have gone Over 2.5 Goals one way or another.
Poor Watford just took a 5-0 pounding at Anfield, and we might see a similar scoreline this weekend. They've gone Over 2.5 Goals in five of their last six away games too.
Basically, both teams always cover this bet, for their respective home and away games. The odds aren't great, but this is still definitely worth a sizable stake.
---
Tasty Tips
This really is a bumper edition of my Premier League betting tips. In addition to the three Best Bets, I've got four Tasty Tips for you, you lucky swines.
These aren't quite as safe as my Best Bets, but I still hella like them.
(Is that how you say 'hella'? Answers on a postcard, please)
—
1) Newcastle to Win or Draw vs Everton – 4/9
I had this penciled in as a Best Bet, but couldn't quite pull the trigger when it came time to write the article. I simply don't like it as much as the three Best Bets I do have… but it's darn close.
Newcastle have been extremely solid recently. They're a bit up-and-down, as you'd expect from a side clearly lacking talent, but they're still 7th in the form table over the last eight games. In general, they're beating who they're supposed to beat, and having a good go against everyone else. At home, though, they've been simply excellent. They've won four in a row at St. James's, including that 2-1 win over Manchester City.
Everton stink. They're a terribly-crafted team, led by my least-favourite manager in the league now that Jose Mourinho has decided to become Russia Today's Gary Lineker (/Richard Keys). The rot starts from the top, with Everton's higher-ups once again making a managerial appointment based entirely on the logic 'They seem to like him on Match of the Day!' (see: Martinez, Roberto). If and when it doesn't work out with Silva, they can always just hire a completely opposite manager like Sam Allardyce, right?
Okay, that's my mini-rant of the week over with. I did Leicester two weeks ago, and got their manager fired, so maybe I'll work the same magic this week.
Anyway… Newcastle are quite good, Everton stink, and Newcastle are at home. This feels pretty safe.
—
2) Newcastle vs Everton, Under 2.5 Goals – 8/15
This is a somewhat interesting game on paper, but I doubt there will be much entertainment. In their last eight games, Newcastle have only scored 11 and conceded seven. Everton have scored eight and conceded eight.
Basically, these are two pretty boring teams. Newcastle are still uncomfortably close to the relegation zone, and have slightly more incentive to go for the victory, but it's not a 'must-win' for either team.
Under 2.5 is a bit low, but I'm prepared to take the risk here.
—
3) Cardiff vs West Ham, Under 2.5 Goals – 8/11
This should be an absolute stinker.
Cardiff have only scored 16 goals in 15 games all season at home… and West Ham have scored 14 in 14 away. Sounds like we're on course for a 1-1, doesn't it?!
Both teams come in to this game in pretty uninspiring form. Cardiff have lost their last two at home; West Ham have lost four of their last five away.
The Jekyll-and-Hyde West Ham are on my list of stay-away teams… but I'm prepared to make an exception here. This is your classic 'bet on it, don't watch a minute of it' kind-of game.
—
4) Crystal Palace to Beat Brighton – 5/6
I love me some Crystal Palace at the moment. They've won three of their last five, and have randomly become a high-scoring, exciting team. When Zaha is on form (more on that later) – as he is now – he transforms the whole team.
Palace's home form doesn't look great at first glance – three losses in their last five – but those have come against Man U, Watford and Chelsea. They've generally taken care of business against teams they're supposed to beat, including wins against Fulham, Leicester and Burnley within their last eight games.
I like Brighton in general, but they are rubbish on the road. They've lost five of their last six away games… including against Fulham, which is an unforgivable sin when you're fighting for Premier League survival.
Taking Palace straight-up is a bit of a risk, but the odds for both Home/Draw and Draw No Bet are terrible. I think these odds are pretty fair… because I think Palace are going to win!
---
Flyers
As always, these are bets that I do kinda fancy, but not enough to put a proper stake on them.
—
1) Higuain to Score Anytime vs Wolves – EVS
I just put Big Hig into my Fantasy Premier League team, so I'm fully prepared for him not to score for the rest of the season.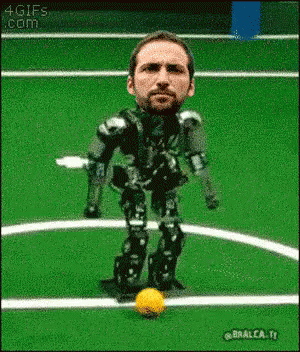 All woe-is-me moaning aside (I have been really unlucky in FPL this year), the Higster does have a good chance of scoring this week. He's already forming a nice partnership with Hazard (which was obviously going to happen), and he's scored three goals in the two games he's played against not-really-really-good teams (i.e. not City, Man U or Spurs).
Wolves are all over the place on the road, with two wins, two draws and two losses in their last six games. I wouldn't go near a final result or goals scored bet, therefore, but I like this for a flyer.
—
2) Zaha to Score Anytime vs Brighton 7/5
When he's on form, Zaha's as good as any player in the league. The problem is… he spends a big chunk of the season not on form.
Right now, Wilf is locked in to one of his trademark ass-kicking rampages. He's got five goals in his last five games, and this week he gets to play against Brighton at home (10 goals conceded in their last five away games).
Why isn't this a Tasty Tip? Because I also just brought Zaha into my Fantasy Premier League team. Consider yourself warned.
—
3) Huddersfield, Draw No Bet vs Bournemouth – 13/10
I know, I know, I listed this as a stay-away in the intro… but I just couldn't resist.
Bournemouth are so, so bad on the road. They've lost nine in a row, for god's sake!
Yes, it's only Huddersfield, and Huddersfield are rubbish. But when two rubbish teams meet in the Premier League, you just take the home team, cross your fingers and hope.
Finally, come on – how many times are you going to have a chance to make money betting on Huddersfield?
---
Accumulator Betting Tips
1) The Safe Option – 1.07/1
Man City vs Watford
Liverpool vs Southampton
Leicester vs Fulham
—
2) Risky Accumulator of the Week – 6.02/1
Man City vs Watford
Liverpool vs Southampton
Leicester vs Fulham
Newcastle vs Everton
Crystal Palace vs Brighton
---
Final Thoughts
Right, that just about does it for this week's Premier League betting tips. Let's all think positive thoughts, and try to keep the momentum going.
As always, be sure to follow Full 90 Football on Twitter, and like us on Facebook, to get the latest betting tips hot off the press.
Until next time!