Ooh I'm frustrated. I went about 50% on my betting tips column last week. While that's still good, it's not going to convince anyone I'm the footballing Nostradamus.
On the fixtures during the week – including Arsenal vs Leicester, the Champions League and the Europa League – I went 100%. Nine bets placed, nine bets won. I nearly doubled the size of the BetBright alt account I'm using, with my regular William Hill one being restricted on my travels.
Did I write a single word about those bets on this website? Of course not.
Still, I'm on a massive hot streak… and you're just going to have to take my word for it.
—
The specter of more international football is looming. For now, we've still got a couple more weeks of unsullied Premier League action to enjoy. And, of course, to wager on.
I'm following mostly the same structure as I did in last week's Premier League betting tips column – Best Bets, Tasty Tips, and a couple of accumulator betting tips at the end. I've got fewer of the first two this week, though, so I'm making up for it with a couple of flyers which I think offer good value.
Odds this week are actually provided by the aforementioned BetBright. They should be more or less in line with your wagering establishment of choice, though.
William Hill are still my favourite bookie (don't worry, William Hill), but they – along with basically every other betting site – are banned in Budapest. Which is where I'm writing this.
(Yes, I've tried a VPN, and I still can't get on them).
Anyway, on with the show!
---
Best Bets
These are the three betting tips which have caught my beady eye this week, above all the other bets. If you're looking for safe wagers this week, these are excellent options.
—
1) Watford to Win or Draw vs Huddersfield – 1/6
1/6??? You've lost your nerve, Halliday!
Bah! You may well mock, imagined reader, but you'd be wrong to do so.
This is a "bet the house"-type wager. The odds are low, but I'm perfectly happy ramping up my stake enough to still take make a decent profit. If you always look to have at least a £1 potential profit on your bets, for example, then stick six quid down on this.
Huddersfield never win. As in, they literally haven't won a game all season. In nine games. That includes home matches against Cardiff and Crystal Palace.
Watford, by contrast, are an actual good team. They're seventh in the table, beat Wolves on the road last week, and they're at home.
Oh, and did I mention… it's Huddersfield!
If you want to take Watford straight-up at 7/10 instead, I don't blame you – those are excellent odds.
—
2) Arsenal to Win or Draw vs Crystal Palace – 1/5
Re: the low odds, see above.
Palace don't stink as much as Huddersfield – they've managed to scratch out two wins, at least – but they're still really bad. They haven't scored in three of their last four games. Even Fifa 15 hero Christian Benteke can't spark this attack.
Emery's Arsenal might be the greatest team to set foot on a football pitch. They've won so many games in a row now that I'm having to use my toes to keep count. This incredible run will come to an end some time… but that's obviously going to be against Blackpool in the League Cup on Wednesday! Come on – a loss there, plus a couple of big injuries, would be so Arsenal!
If you're not into the "bet the house" idea, Arsenal to win straight-up is a still-alluring 8/11.
—
3) Fulham vs Bournemouth, Over 2.5 Goals – 8/15
This could be the most entertaining game of the weekend (bearing in mind Spurs vs City may well be a snoozefest, like Liverpool vs City was). Some would argue that there's no need to bet on a game that will already be entertaining. To those naive, misguided fools I say, "Pah!"
The eye test tells you Fulham's defence is terrible. The stats tell you it's even worse than that. They've conceded a ludicrous 25 goals in 9 games; six more than the second-sieviest team, Cardiff.
Bournemouth have had an excellent season so far. They've also been involved in quite a few goalfests – in three of their last five EPL fixtures, either they or their opposition have scored four goals.
Basically, one way or another, we should get goals here.
---
Tasty Tips
I've got four Tasty Tips for you this week. There are still a couple more picks I like, but they're riskier still than these ones, so I've stuck them in the "Flyers" section below.
These are slightly less likely than my Best Bets, but they're still worth a fair stake.
—
1. Leicester vs West Ham, Both Teams to Score – 8/11
West Ham are not my favourite team to bet on. In fact, they're close to being a stay-away for me. There's simply no predicting what they're going to do from game to game. They beat Man U 3-1 in Week 7… then got shut out completely in the two following games.
This is more of a bet on Leicester. The Foxes love a good BTTS. In fact, stretching back to 17/18 they've covered this bet a ridiculous nine out of their past 11 games. The attack is pretty good, and the defence is worse than it should be. They've scored 15, and conceded 15, over the course of nine games so far this season.
This should be an intriguing game all-round. I've got no idea who's going to win it… so let's stick with the BTTS, sit back and enjoy.
—
2. Brighton vs Wolves, Under 2.5 Goals – 8/15
This is another intriguing game… but it's unlikely to be a barn-burner. Both sides' tactics err on the defensive, and each set of players is well-disciplined. Wolves average one goal per game, Brighton average only slightly more.
I'd be stunned if neither this, nor my next Under, didn't hit.
—
3. Southampton vs Newcastle, Under 2.5 Goals – 8/13
The stats for the Brighton vs Wolves match suggest a low-scoring game. The stats for this game suggest a Raiders of the Lost Ark-style, eye-meltingly dull affair.
Both sides actually have identical Goals For and Goals Against records – six for, and 14 against. Essentially, while both are pretty inept defensively… neither actually has enough attacking talent to take advantage of said ineptitude.
Should be a fun game!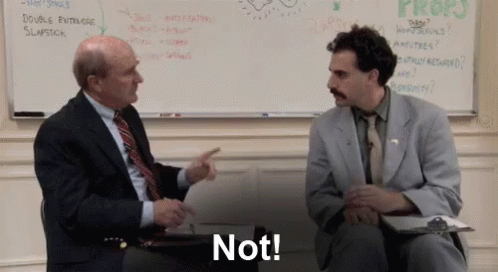 —
4. Middlesbrough vs Derby, Under 2.5 Goals – 4/7
I mentioned the "Bielsa Double" in last week's column. In short, it's betting on BTTS and Over 2.5 Goals in the vast majority of Leeds games. It's made me a fair chunk of change this season, including last week!
Only shortly behind in my favourite bets of 2018/19 is the Pulis Double – Under 2.5 Goals, BTTS No.
Derby are a good side (they gave our fantasy expert James's beloved Baggies a proper seeing-to mid-week), so I wouldn't bet against them scoring. Pulis will do his usual Pulis big match thing and try to shut the game down completely, though, so let's just take the Under here.
---
Flyers
I actually do like both of these bets… I just don't like them quite enough to slot into the upper two echelons of my betting tips.
Both bets have a good chance to come off; both have their caveats. Accordingly, stick a lower stake on these.
—
1. Salah to Score vs Cardiff – 4/9
This isn't a flyer in the sense that it's unlikely to come in. Salah's back in goalscoring form, and Cardiff are rubbish defensively, so there's every chance it could happen.
The odds, however, prevent it from cracking my Tasty Tips. They're extremely low for an Anytime Goalscorer market, which is already fairly random (i.e. yes Liverpool will win, yes they'll probably score a few goals, but it's still hard to know who'll score those goals).
Again, I'd say it's more likely to happen than not, but the odds mean you'll have to put a decent stake on it to get any kind of return.
—
2. Lacazette/Aubameyang to Score vs Crystal Palace – Both 8/11
This is arguably a better bet than the Salah pick. I'd say Salah is probably more likely to score, but you're getting much better odds on this pair.
Out of the two, Lacazette is the safer choice. Auba has scored more, yes, but he keeps coming off the bench, whereas Laca is starting.
Having also watched Arsenal a fair bit recently, the eye test tells me that Laca is the definition of being "due" for a goal. How he didn't score against Leicester on Monday will forever remain one of life's greatest mysteries to me. Literally – I can picture myself now, lying on my death bed, many, many decades into the future (touch wood), croaking, "Buuuut Ozilll teed him up so- *rasping cough* so perfectlllyyyy."
I like either of the Dynamic Duo to score at these odds, but I like Lacazette slightly more.
---
Accumulator Betting Tips
Multiples bets are generally hard to win.
As I always advise (even if my mate Paddy still refuses to listen to me), if you've got a good accumulator going, please just cash it out as soon as you get a good price. You're almost certainly not going to win it, and you've achieved what you set out to – y'know, making a bit of money.
With all that said… I actually really like this week's two multiples bets.
The first is a doubles bet with surprisingly good odds, and is worth a reasonable stake. The second is your classic big teams acca, which you should probably just look to cash out if it starts to come in.
—
1) Doubles Bet – 23/25
Liverpool vs Cardiff
Crystal Palace vs Arsenal
(Come on – getting almost even odds on that is pretty nice)
—
2) Big Teams Treble – 23/20
Liverpool vs Cardiff
Empoli vs Juventus
Atletico Madrid vs Real Sociedad
(I actually really like the odds on this one too!)
---
Final Thoughts
I like the feel of this week, and I'm confident in my little hot streak continuing. From a simple football fan's perspective, I also like the slate of games we've got too.
Here's to a fun weekend all round!
As ever, please follow our Twitter and Facebook pages to get all future football betting tips hot off the press.
Cheers, everybody.