Eurgh… What a week…
I got 34 points, which is way under the Fantasy Premier League points average of 50, and I had a big red arrow which has left me at around 47k overall.
I had a minor injury crisis and moved Mendy to Doherty for the inevitable clean sheet against Huddersfield… which of course didn't arrive. Doherty was also a good long term pick, though, and it allowed me to pivot out of the medium-term injury which is Jonny in the next few weeks.
I panicked just before the deadline and moved my captain from Salah to Richarlison after reading too much FPL Reddit. That cost me five points, and I lost my 12 week streak of captaincy hitters.
Still there is a lesson here. No matter how good another fixture is, players like Salah are just so much better for captaincy. I'll still keep including the punty hits in my Captaincy section, below, but this is the warning – they are punts for a reason.
I also chickened out of a hit for Martial, which would actually have been "free" that week, as I ended up with Maddison who got a minus two for his not-so-brilliant dive in the box.
Editor Joe talked me into the Richarlison cap and keeping Maddison so I'm blaming him 🙂
(Whatever helps you sleep at night – Editor Joe)
I wasn't even close in any of my head to heads, and my nervousness about taking hits (because I prioritise winning my head to heads) has left me with a team that's a little behind the curve.
I'm actually still paying for not taking a hit a few gameweeks ago. It's left me with the pretty much inevitable conclusion that I will take a hit this week.
On the other hand, I finally have enough money to get Alonso back, so I've just gone and done that. I for one can't wait for his inevitable four blanks in a row now.
—
With my hit that I will probably take, I just need to consider my structure and what I want from the next few weeks.
Sterling will be the priority to bring in, but there is no way I am dropping Hazard before a home match against Fulham. It is likely I will make this move next week.
I'm more looking at who to move out for Maddison, who has delivered an average of just over one point for the last six gameweeks. The problem is I can't find anyone in that price bracket or cheaper that I am excited about, as I already have Richarlison.
The player I really want to look at is Alli, but I can't afford him unless I move from Salah to someone else to free up funds.
Okay. I just decided to move Jonny out for Wan Bissaka for -4. It frees up 0.2, and lets me postpone my wider structural thoughts for next week. It is a terrible idea to take a hit for a low scoring defender like Wan B, and I'm already prepared for this to not work out so well, but I need to take a short term hit for a longer term gain.
Let's get into my top picks for Gameweek 14 of the Official Fantasy Premier League!
---
Goalkeepers & Defenders
(I'm merging this section from now on, as they are often similar discussions).
It will be no surprise to you that Man City are at the top of the clean sheet probabilities.
Ederson (5.8) is the top-scoring goalkeeper, so he is a bit of a no-brainer, but if you don't want to make a goalkeeper transfer (of course you don't!) then look no further than Laporte (6.1). He gets the clean sheet points, rarely gets bonus because the City attack are disgustingly good, and comes in cheaper than Walker (6.5).
On that note, I've really gone off Walker this year. He used to be the archetypal wing back for me, but I realised he isn't that good for attacking points anymore. He is just fast, and this is real life, not FIFA.
Chelsea are the next best bet, despite Fulham's "new manager bounce." Alonso (7.1) is pretty darn good, and is easily capable of an attacking return here. David Luiz (5.6) is the budget buy at not-a-budget price…
—
Crystal Palace are actually next in line, and they have a decent little run coming up after a simply horrible one. I'm getting Wan-Bissaka (4.2) in, because van Aanholt (5.4) is just too expensive for my tastes, and I'm keeping faith in Roy to do the simple things.
Liverpool are next up, according to the bookies. I'm not so convinced because the derby can be a little messy, and Everton are managed by Marco Silva, who just loves an attack. Pool being at home makes it a little safer, but I'd be nervous about doubling up here. Robertson (6.5) is the clear stand out pick.
Fantasy Football Scout did a great piece on the Wolves defence (it is behind a paywall – sorry all) recently. Basically, it is still worth holding despite the strange results recently. Doherty (4.9) is the threat going forward, and Bennett (4.2) is the cheap choice. Patrcio (4.6) is another great shout.
I still love Fabianksi (4.5) for West Ham's long favourable run, but I can understand if you were put off by how shambolic the Hammers' defence is.
Avoid Bournemouth, Fulham and Everton defenders like the plague this week.
---
Midfielders
Hazard (11.1) has now started to worry me. There's no way he leaves my team before he smashes a brace against the lackluster Fulham defence… but yeah, I really want Sterling (11.3). He is just the best player in FPL right now. I know he will get rotated at some point over Christmas, but when he doesn't start he doesn't then come on for one minute, which is great. He has actually only missed two games this year.
Sane (9.3) also interests me, with Mendy out. David Silva (8.7) intrigues me too, with Bernardo Silva (7.5) and De Bruyne (9.7) injured. None of them are as good as Raheem, though.
—
Spurs look exciting off the back of that performance at the weekend. If I were on wildcard, I might take Alli (8.9). As it is, he is a bit difficult to get to. That's okay for now though, as I want to see the good form continue before buying into their lovely little fixture run.
My formerly-beloved Eriksen (9.2) is still a stay away for me. He probably isn't going to be on set pieces when Trippier is back, and he has some kind of an injury, which I am really unclear about.
Son (8.3) looked great against Chelsea. I'd love to see him get some more minutes, and then he might take priority over Alli.
—
In the mid-price bracket, I can only see Richarlison (7.0), Siggurdsson (7.4) and Martial (7.6).
You aren't bringing in the Everton players ahead of the Liverpool game, though, and Man United's fixtures are about to turn, so Martial is probably your man at the moment.
With all that said, I'm personally still holding Rich, and he might even stay in that spot all year for me.
—
The cheap midfielders have returned to the norm. With Fraser (6.2) up against some tough fixtures, there is nobody over performing their price tag significantly here. I still have Maddison (6.8), who is terrible, but I don't see a better pick for the time being.
I might look to Brooks (5.1) as a really cheap player, with a fifth midfielder or third striker who could rotate in depending upon fixtures. The rotation hokey cokey is a tough one to pull off though, and depends upon me fixing my structure.
Schurrle (5.9) also tempts me. I need to see more from Fulham though.
I used to love Gudmundsson (6.0), but Burnely suck and he is yellow flagged.
Honestly, I'm just happy to have Marcos Alonso back in, as he is better than all of this lot.
Look, we are back to normal here. The options at this price bracket are all punts. No player here should have as many points as Fraser. Take a pick, take a punt and hold it for a few weeks. Don't chase the points.
---
Forwards
Spurs looking good means I am finally looking at Kane (12.3).
He is absolutely nailed for minutes, and I'm a tad nervous about Aguero (11.2) over the fixtures. Regardless, I'm not moving yet, and Aguero is still the best shout up front, particularly because of the ownership.
Aubameyang (10.9) continues to confuse me. I'd be interested… if Aguero wasn't so good, and wasn't on the best attacking team in the league. I don't hate the pick though, particularly after this gameweek, as they go up against terrible defences (yep, Man U is in that category these days).
—
Overall, I'm really happy to only have two up front. Because I don't like any of the mid-price options here at the moment. I'm keeping Arnautovic (7.0) and staying in the price bracket, but he might get the boot with the fixture pile up.
Mitrovic (6.6) is trolling me now after I dropped him, but it is too early to jump back on that bandwagon.
---
Captains
Aguero and Sterling are the standout options for me. At home to Bournemouth is about as good as it gets.
Hazard at home is also a nice one. Alonso would be my punt.
Aguero is my top pick.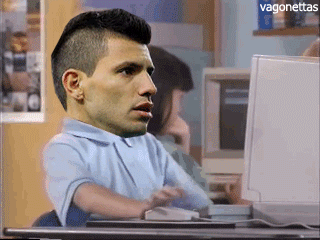 ---
Best Eleven
Going big at the back here!
Fabianksi (Hamer)
Alonso, Laporte, Yedlin, Wan B, Bennett
Salah, Hazard, Sterling (Billing, Camarasa)
Aguero, Arnie (Success)
---
Final Thoughts
We get our first taste of the Premier League's hectic winter schedule this week.
Gameweek 14 finishes on Sunday… then Gameweek 15 begins almost immediately after on Tuesday.
Full 90 Football will, of course, have you covered with Fantasy Premier League tips throughout. To get them hot off the press, just give us a like on Facebook, or follow us on Twitter.
Cheers for reading, everybody!