I truly doubt we'll see many more bizarre Fantasy Premier League Dream Teams than this in 2018/19. It's almost a work of art.
Behold… the glorious 5-2-3 Gameweek 3 Dream Team!
That's right. Soak it all in.
—
It's fair to say that Jonas Lössl wouldn't have been on many people's fantasy football radars heading into the week. His start percentage? A mighty 1.6%, presumably all of whom live in or around Huddersfield.
Elsewhere, Michael Keane somehow made the Dream Team despite fracturing his skull!
To round off this topsy-turvy eleven, I didn't even realise Fulham had gotten Vietto on loan from my beloved Atletico Madrid (#SecondTeam). And yet… here he is, with his two assists rewarding the 0.6% of players who started him in their fantasy football team.
My head's spinning already.
—
If this is your first time reading the Real or Not column, here's how it works. I go through the Dream Team, analyse each player, and drop them into one of three categories:
Fantasy Messi (This guy's going to make it)
Fantasy Maybe (Meh… hold off for now)
Fantasy Macheda (One-hit wonder)
You might think I'm being mean to Macheda here, but you'd be wrong. Really, I'm doing him a favour by keeping him fresh in your memory.
You can check out the first version of this Fantasy Premier League 2018/19 tips column, from Gameweek 1, here. It's actually held up pretty well so far, if I say so myself.
Anyway, let's crack on. Here's your analysis of the Gameweek 3 Fantasy Premier League Dream Team.
---
GK: Lössl, Huddersfield, 9pts, £4.5
Lössl started all 38 games in the Prem for Huddersfield last season. In that span, Huddersfield conceded 58 goals (joint-6th worst in the league), and recorded 10 clean sheets (joint-8th in the league).
Huddersfield have a reputation as being a defensive team. Well, they are… they're just not actually a very good one.
Having gotten back late from the World Cup (he was Denmark's backup keeper), it seems Lössl has reclaimed his starting spot from Ben Hamer. One can only hope Hamer enjoyed his brief stint in goal.
Poor lad.
At £4.5, Lössl is, technically, an option for backup keeper in your FPL team. I'd much rather have Hennessey though, behind that reasonable Crystal Palace defence, than Lössl with the mediocrity in front of him. In fact, I'd take Foster, Patricio, Ryan and McCarthy (probably) over him.
It's a no from me.
Verdict: Macheda
---
DEF: Trippier, Tottenham, 11pts, £6.0
World Cup darling Trippier has gotten off to a lovely start. He's already scored a cracking free kick, and picked up a nice assist – plus a clean sheet – against Man U on Monday.
There's no doubting Trippier's fantasy potential. The ceiling is sky-high. He's got a wand of a right foot, and is part of an excellent defensive unit.
But I'm still not taking him in my FPL team.
He's never a guarantee to start, and – even when he does – he could be hooked for Aurier at any point. The free kick thing has been overrated too – he's already said he won't challenge Eriksen for set piece supremacy.
I'd love to have Trippier as a week-in, week-out fantasy option, but that's just not the reality of things. Mendy and Robertson – at similar price points – both represent far better value.
Verdict: (Value-Based) Macheda
---
DEF: Alonso, Chelsea, 10pts, £6.7
As an Azpilicueta owner, I am thoroughly annoyed by Alonso's explosion out of the gates. So far, Azpi – who had been the highest-scoring defender in Fantasy Premier League for three seasons running – has 12pts. Alonso has 35pts. Curses.
There's surely no way Alonso can sustain this pace.
His previous season-high assists total was five, and he's already gotten four this year. I also think Chelsea's defence looks decidedly shaky, and they should certainly have shipped more than the three goals they've conceded so far this season. My beloved Arsenal (#FirstTeam) alone could, and should, have grabbed at least two more.
That said, a start like this can't be ignored. Liverpool aside, he's got some dreamy fixtures coming up in the next couple of months too:
He even gets to play Man U at the Theater of Memes Old Trafford. What more could you ask for?
If you're after an absolute top-level defender, it comes down to Alonso and Mendy (£0.4 cheaper) right now. I think Mendy still shades it, but again I have Azpilicueta, so that might be the sour grapes talking.
Verdict: Messi
---
DEF: Keane, Everton, 10pts, £5.0
Keane looks to be out for around a month, after sustaining a nasty injury against Bournemouth.
Even when he comes back, my fantasy team will remain somewhere only we know to young Michael. They say everybody's changing, but Marco Silva has never inspired confidence defensively as a coach. Everton have followed that pattern so far, managing to both bend and break, shipping five goals already this season. Is it any wonder I wouldn't touch anyone in their back line with a ten foot barge pole?
Unfortunately, this is the last time Keane will be making my Dream Team column.
Verdict: Macheda
---
DEF: Monreal, Arsenal, 10pts, £5.5
Good old Nacho. You've gotta love him. Did you know he's only ever scored goals when Arsenal have either been drawing or behind? Ay, que hombre.
Oh, and there's this too:
Goals in 2018:@Alexis_Sanchez: 3@_nachomonreal: 6#afc pic.twitter.com/ndIqcUxygS

— Urban Arsenal (@ArsenalUrban) August 27, 2018
He he he.
Defensively, Arsenal have been their usual selves this season – that is, a total shambles. You won't be banking on many clean sheets from Monreal right now, put it that way.
All-round Nacho has always been a good real-life full-back, but he's not a fantasy option. Before his five goal outburst in 2017/18, he'd managed to go four seasons without a single goal for Arsenal. Impressive! He's only good for around two or three assists per season too.
At Arsenal, Bellerin has far more upside for the same price. Luke Shaw and Trent Alexander-Arnold are £0.4 and £0.5 cheaper respectively. Laporte and Maguire are the same price.
If you want a bloody good bloke on your team, get Nacho Monreal. If you want actual fantasy points… you should probably look elsewhere.
Verdict: Reluctant Macheda
---
DEF: Maguire, Leicester, 10pts, £5.5
Hmm.
Old Slabbers certainly has fantasy potential. He's somehow chipped in with seven assists in the past two seasons, and has scored two goals in each. He was obviously a big set piece weapon at the World Cup, and I could certainly see him boosting his goal-scoring numbers to four or five this season.
Last-minute winners in the @PremierLeague don't get much better than this 💥@HarryMaguire93 👏 pic.twitter.com/sPBa62ycoI

— Leicester City (@LCFC) August 28, 2018
Puel is also a solid defensive manager. His Southampton side conceded a respectable 48 goals in 2016/17, and in 2015/16 – Puel's last season in Ligue 1 – his Nice team shipped only 41.
Maguire is already one of the more attractive £5.5-and-below options, and is definitely one to keep an eye on. Let's see how Leicester look defensively, and whether H&M – as nobody calls him – can start consistently threatening at set pieces again, before we make a definitive call.
Verdict: Maybe
---
MID: Lucas, Tottenham, 15pts, £7.1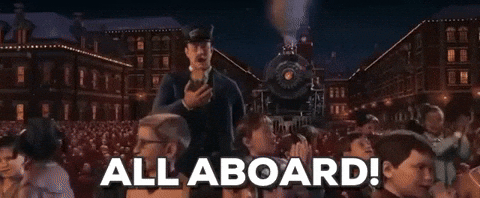 Choo-chooooo. All aboard! All aboard the Lucas Moura Hype Train!
As a Spurs-sceptic (#RivalTeam), I hope Lucas swiftly crashes and burns. As a more logical Fantasy Premier League tips writer… I have to say that I'm intrigued.
For starters, if you're playing alongside Harry Kane, Christian Eriksen and part-time finger-gymnast Dele Alli, you can score goals.
For main course, Lucas has a solid scoring history, managing to find the net regularly at PSG despite A) inconsistent game time, and B) playing as a true right winger. He's a capable crosser too.
For dessert, he's £7.1. If you're getting Son-level production (26 goals and 17 assists in his last two seasons), for that price… well, it'd be rude to say no.
The catch is that – in the time he's guaranteed to actually start (i.e. before Son comes back) – Spurs have tricky fixtures. They've got Liverpool at home (wherever that actually is), and Watford and Brighton away.
If you're looking for a mid-level FPL midfielder – as a replacement for my beloved Richarlison, perhaps (#TeamRicharlison) – Lucas is a strong contender. Between him, Walcott, Pedro and Mkhitaryan, he's the highest-upside choice.
As long as you're prepared to bin him off when Son comes back (or face rotation frustration), Lucas is a solid pickup.
Verdict: Messi
---
MID: Seri, Fulham, 9pts, £5.4
Seri is a fascinating Fantasy Premier League prospect.
Fulham players in general have plenty of potential, given that they're apparently going to be embroiled in an all-guns-blazing shootout each week.
Also, Seri has shown big-time upside in the past. He got seven goals and nine assists for Nice in the 2016/17 season, and got five or more assists in each of his three full seasons there. Must've thought he was playing for Very Nice, right? (I'll see myself out).
Of the £5.5-and-below midfielders, he's the most intriguing to me. Don't get him in just yet (Fulham have Brighton, then City away 😨), but he's definitely one to keep an eye on.
Verdict: Maybe
---
FWD: Mitrovic, Fulham, 16pts, £6.6
Two goals, against Burnley's (formerly?) formidable defence is seriously impressive.
Everyone knows the rap on Mitrovic: stuttered at Newcastle, destroyed the Championship at Fulham.
Having seen him live at the World Cup – having witnessed in person his terrifying, bull-like approach to attacking not just the goal, but defenders too – I think he's going to be just fine this season. CR7 would struggle for goals in Benitez's Newcastle. Fulham are a much more conducive environment for banging them in.
Mitrovic has taken the clear advantage in the budget FPL forwards tier, and has true 15 goal upside this season.
Get him in, before his price rises any higher.
Verdict: Messi
---
FWD: Kane, Tottenham, 10pts, £12.5
As our fantasy expert James said in his Fantasy Premier League 2018/19 tips column, Kane's going to be causing us a few headaches.
He's not supposed to score in August!
⚽ @HKane loves scoring in August…#COYS pic.twitter.com/QTqSF5VPFr

— Tottenham Hotspur (@SpursOfficial) August 28, 2018
Given he's normally good for 30-odd goals without doing so, there's no telling the heights Kane could hit in 2018/19. Even if you didn't want him at the start of the FPL season, you might have to get Kane into your team soon one way or another.
Verdict: Messi
---
FWD: Vietto, Fulham, 9pts, £5.5
Vietto was never a regular in Spain, and I doubt he'll be one at Fulham either. Between Ryan Sessegnon, Aboubakar Kamara (who scored two goals mid-week), and (the overrated) André Schürrle, there's simply too much competition.
Still, his two assists at least get him into the Fantasy Premier League Dream Team this week. Good for him!
Verdict: Macheda
---
FPL Tips 18/19 – Final Thoughts
Right, that's your lot for today.
Fantasy expert James's regular Fantasy Premier League tips column will be coming later this week. Check that out for his advice on both FPL transfers and living a spiritually fulfilling life (maybe).
As you can see above, James is currently sitting at a lowly second in the Full 90 Football FPL league. Disgraceful! If you want to join that yourself, and put him to more shame, here's the code: 1638548-372960.
As always, if you want any more Fantasy Premier League help, just get in touch. You can comment below, or contact us on Twitter or Facebook.
Cheers, everyone!