Ho ho ho!
No, that's not Father Christmas. It's me – your humble Editor Joe – chortling good-naturedly at another opportunity to guest-host our Fantasy Premier League column.
I can't even remember which excuse James wheeled out to dodge this article. Something about… moving home? As if that's any reason not to research and write an entire FPL advice feature. Pfft.
—
I've heard this is supposed to be a season of good cheer or something, but cheer is the last thing I'm feeling with regards to my FPL team.
I can't remember the last gameweek that I was actually happy with. GW 17 was yet another masterclass in mediocrity from Public Emery, as we put up the second-worst score in the top 10 of the Full 90 Football FPL league:
(If you'd like the chance to routinely beat me too, here's the code: 1638548-372960).
There are so many things I don't like about my team that I don't really know where to begin. The biggest problem is that I can't ever begin, because every week I'm putting out a new fire.
Reliable old Shane Duffy had been one of my favourite FPL players this season… then he got himself banned until Boxing Day. My Liverpool double at the back was one of the rare bright spots… then Trent got injured. After weeks of deliberating I finally brought in Callum Wilson recently… and he immediately got injured too.
My team isn't "terrible", by any means. It's just utterly… okay. I'm almost allergic to taking a hit at this point (I still haven't taken one this season), though, so it's not going to change any time soon. I might try and bide my time this week to store up a second free transfer, then make two or three changes in one go to spice things up.
—
Anyway, you don't want to hear me moan about my fantasy woes.
(Unless you do? In which case, there's plenty more where that came from. I just got bounced out of my Fantasy NFL playoffs too. Stupid Tom Brady. Don't get me started.).
You came here for FPL advice, and that's exactly what you're going to get. Without further ado, here's your full Fantasy Premier League Guide to Gameweek 18.
---
Goalkeepers & Defenders
You'll be truly shocked to hear than Manchester City have the best chance at a clean sheet this week. They're both at home, and playing against Crystal Palace, who have the second-worst attacking record in the league.
Unfortunately, outside of Ederson (5.8), there still aren't any must-have defensive options at City. Walker (6.5) remains enormously overpriced considering his complete lack of attacking returns. Laporte (6.1) won't contribute on that end either, of course, but he still provides a nailed-on way into the City defence for a lot less money.
Second in the clean sheet probabilities we have… try not to laugh – I promise I'm not making this up – Arsenal!!!
Yup, the bookies are backing the stalwart Gunners defence – which heroically held Southampton to just three goals last weekend – to keep a clean. I bring this up completely in jest. There's nobody in the Arsenal back line that you're getting in.
The usual suspects round out the top four – Chelsea and Liverpool.
I've had Alonso (7.0) in my team for almost the entire season… but I don't really enjoy it. Yes, he's the highest-scoring defender in FPL, but he's so expensive. Also, he bagged 44 of his 100 FPL points in the first four gameweeks. He hasn't registered a goal or an assist since week 11.
Honestly, if you don't have him already, I personally wouldn't recommend bringing him in. Get your Chelsea cleans from David Luiz (5.7) for a fraction of the price, and invest that money elsewhere.
For Liverpool, Robertson (6.5) continues to represent the perfect blend of value and production. His ownership being 12% lower than Alonso's is baffling to me. Now that Liverpool's entire central defence has gone up in flames, Dejan Lovren (4.9) has suddenly become an intriguing prospect. He played the full 90 against Man U, and is a super-cheap way into the league's best defence.
—
Let's whip through a few of your other options.
West Ham's tidy fixture run isn't over yet. Watford might prove tricky, but after that they've got Southampton, Burnley and Brighton. Balbuena (4.4) is your best way in, with Fabianski (7.2) also a nice keeper pick.
If you need a one-week fill-in, Yedlin (4.5) is a good option. Newcastle got a clean sheet last week, and now face terrible, terrible Fulham.
Everton have some intriguing prospects – particularly Digne (5.0)… but hold off for now. Once Spurs are out of the way, they get Burnley, Brighton and Leicester.
---
Midfielders
The premium midfielder debate gets more fascinating by the week. And I don't mean "fascinating" in a sarcastic way – it really is.
Hazard (11.0) actually overtook Salah (13.0) as the highest-scoring midfielder in FPL last weekend. Even through a relative goal drought, Hazard's been an assist machine, which has made him a more consistent performer than Mo. I'm heavily considering a switch here, to solve my team's aforementioned woes.
After his one-man demolition job against the Cherries, Mo mustered nothing against Man U's terrible defence. His next five games are against Wolves, Newcastle, Arsenal, City and Brighton (away). This feels like it might be the right time to finally say goodbye.
Sniff.
—
How are you supposed to unpick City's tangled midfield? *Throws hands up in air*.
I finally brought Sterling (11.6) in a couple of weeks ago. Inevitably, he's been benched for two of the last three games. He's so good that he still managed to return in 24 minutes of play last week… but for that price, you really want someone who's nailed. Like Hazard.
Sane (9.7) – at nearly 2m cheaper – probably offers better value right now. He's barely managed an hour in either of his last two games, but – like Sterling – has managed to return anyway, because he's amazing.
Oh, and then there's the small matter of the most talented midfielder in the league making his return…
this kevin de bruyne goal was sooooo cold. i've seen players use this move to get out of tight spaces in the corner or in midfield but NEVER to create space for a shot 🔥🔥🔥 pic.twitter.com/XeIxIz7ArO

— A West (@ayyy_west) December 19, 2018

If De Bruyne (9.7) really is back this time, then – at that price – he's your best option of the bunch. Our FPL expert James is still exercising caution for now, though, and I'm inclined to agree with him.
—
The Spurs midfield is another nigh-on impossible one to work out.
Alli (8.9), Eriksen (9.3) and Son (8.5) have 51, 52 and 52 points respectively, with all three having missed some time. In these circumstances, you just go for the cheapest option, right? Well, not so fast:
EXPLAINED: Why Son Heung-min is set to miss at least FOUR Tottenham games in January – https://t.co/HrBYmb8QHE pic.twitter.com/6BR4FOT26B

— Squawka News (@SquawkaNews) December 20, 2018
Hold him if you've got him, but it's not worth bringing him in now.
If you haven't got any of them, I'd prioritise Eriksen. He's made it through a full 90 in two of his last three games, so the injury seems to be behind him, and he's put up 199 and 218 points in his last two FPL seasons.
—
Regarding mid-range midfielders, it's business as usual.
Felipe Anderson (7.4) and Richarlison (7.1) are your two best options by far. I've got the latter… I wish I had the former.
Shaqiri (7.1) is one to keep an eye on, too. Liverpool's attack plays better when he's on the pitch – it's as simple as that. Again, Liverpool haven't got the easiest fixtures coming up. If one of the big three gets injured, though, grab Shaq immediately. Or, if he simply starts to stake a more regular place in the first team, he'll be worth considering.
Now that Mou's gotten the chop, I'll also be monitoring Martial (7.3) closely. He really is an excellent talent, and can be a powerful FPL asset, as we saw earlier this season. With a more sympathetic and attack-minded manager at the helm, he might thrive once again.
—
My highlight of gameweek 17 came courtesy of James, who – in his last column – mentioned Snodgrass (5.4) as a cheap way into West Ham's fixtures. I brought Snodders in, and – lo and behold – he both bailed me out of my Ross Barkley nightmare, and scored! Given the Hammers' aforementioned easy schedule, he remains a nice pickup this week.
Fraser (6.3) is by far the highest-scorer amongst the budget midfielders. He's gone off the boil in a big way in the last month, though, and Bournemouth have more tough games coming up. Stay away, if you haven't got him already.
---
Forwards
Looking for an elite forward? You have only three serious options: Lukaku, Lukaku and Lukaku.
Okay, all jokes aside, your actual options are Aguero (11.2), Aubameyang (11.5) and Kane (12.6). 
Aguero might be the cheapest of the bunch, but he's also the riskiest pick. Jesus (10.1) has hit a nice little run of form, and Kun is still working his way back from injury. City have an extremely congested fixture list, so both will be rotated, and you'll have no idea which is starting on any given week. Doesn't sound like fun, does it?
Auba would be my preference. He's playing a full 90 every game, whether or not Lacazette is in the team. True, he's cooled off a little recently, but Arsenal have Burnley and Fulham in their next four (and Liverpool, admittedly… eek).
Kane is the safest choice. He's been in cracking form since gameweek 11, and is obviously super-nailed to start. I don't like paying an extra 1.1m for him over Auba, but I wouldn't call you a fool if you did so.
—
When it comes to mid-range forwards… honestly I'd follow James's advice, and simply not bother. None of them are particularly consistent, and that money could be better spent in your midfield.
That said, Firmino (9.2) is starting to show signs of becoming the FPL asset he has been in the last two seasons. He's got two goals and three assists in his last five games, and his underlying stats are very good.
Lacazette (9.6) continues to struggle for game time. He hasn't played more than 45 minutes in the last four games. He's actually still produced, because he's so damn good, but you're not shelling out that much money for someone who can't get a start.
—
The Bargain Basement for strikers is still full to bursting.
Wilson (6.9), Jiminez (6.2) and Mitrovic (6.8) remain the most popular options.
Wilson came back from injury last week, but Bournemouth have some more tough fixtures coming up:
CW has shown he can produce against anybody already this season, but I wouldn't actively look to bring him in right now.
Jiminez has scored in his last two starts… but also has a very tough schedule coming up. Wolves face Liverpool, Spurs and Man City within their next five games. I love the price point, but – again – I'd be hesitant about bringing him in right now.
Mitrovic was supposed to be partway through his renaissance by now. It hasn't happened. I would point to Fulham's easy-peasy schedule in Mitro's favour… but honestly, that team is so bad that I'm not sure it matters.
So, where can we find some good value up top?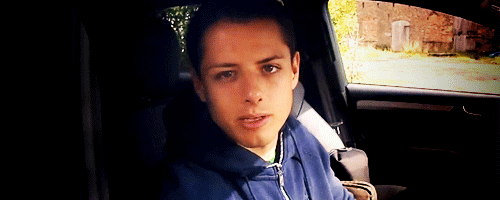 Chicharito (6.5) is my top pick. He's exploited West Ham's sumptuous schedule very well so far, and has another four favourable matchups to come. He never plays a full 90, annoyingly, but he's managing to return consistently despite that.
Ings (5.4) came back with a bang last weekend, putting two past Arsenal. He's not going to face defending that woeful every week, but he does have Huddersfield and West Ham (at home) in his next two games, and is the best ultra-budget pick.
Finally, Rashford (6.9) has been picking up some buzz.
Even under Mourinho he'd been doing pretty well recently, and there's a sense that – with a more attacking manager – he'll get let off the leash in the coming weeks. I'll wait and see how Solskjaer plays it for a couple of games, but – if the signs are good – young Marcus might be a great way to exploit Man U's lovely upcoming schedule.
---
Captaincy
Hmm… tough call this week. Both Arsenal and Man City have dreamy fixtures, at home to Burnley and Crystal Palace respectively.
Personally, I'm sticking the captain's hat on Aubameyang. Sterling would be a good shout too, though (he'll surely start, given that he's been benched in the past two games now).
Hazard against Leicester is a reasonable option, but the Foxes' defence has been solid recently.
---
Final Thoughts
Well, that wasn't so bad, was it? If it was, I don't want to know!
It's unlikely we'll have an article up for gameweek 19, given that – y'know – it starts on Christmas Eve, but I've tried to incorporate a few of those fixtures into this article.
Finally, give us a follow on Twitter and a like on Facebook, would you?
Thanks, everyone!