The accumulator is the most famous type of football bet in existence. It's also one of the most controversial.
Even if you're completely new to betting on football, you'll almost certainly have heard of 'accumulators'. If you know the phrase, but have absolutely no idea what it actually means… don't worry, you've come to the right place.
In this 'Accumulator Betting Explained' guide, I'll outline everything you need to know about the king of football bets. I'll explain how accumulator bets work, how accumulator bets are calculated, and how you can start making money from them.
If you're brand new to accumulator betting, I'd recommend reading through the article. To skip to a specific section though, just use the menu below:
---
What Is An Accumulator Bet?
---
The word 'accumulator' is misused a lot. The most common mistake people make is to refer to any bet with multiple selections as an accumulator. This is simply a multiples bet.
An accumulator is a bet that has at least four selections.
A wager with two selections is a doubles bet, and one with three selections is a trebles bet. Technically you can refer to anything with four or more selections as an 'X-fold' bet. A wager with five selections is a 'five-fold', one with seven selections is a 'seven-fold', and so on. It's easier to simply call it an accumulator, though.
There aren't really 'types of accumulators'. It's simply a catch-all term for a bet with four or more selections. A bet containing four picks is an accumulator… and so is one containing 12 picks.
---
How Does Accumulator Betting Work?
---
So, now you know what the word 'accumulator' means. Now, let's look at how an accumulator bet works. The good news is… it's very simple to understand!
To win an accumulator, you need to win every single selection. 
If you pick four separate teams to win their matches on a given weekend, every one of those teams must win. If three of them win, and the fourth team only draws, you still lose your stake.
Straight away, you might be thinking, 'Damn, these accumulators sound pretty tricky!' Well, you're not wrong, my friend.
So, why do so many people rush to put down Premier League accumulators each weekend? Quite simply, it's because they offer fantastic rewards. We'll delve into those rewards in a little more detail in the 'How To Calculate An Accumulator Bet', below.
---
How To Place An Accumulator Bet
---
If you'll allow me to break out an utterly outdated phrase, bookmakers know which side their bread is buttered on. They make plenty of money from accumulators. Accordingly, they make it as easy as humanly possible to actually place accumulator bets.
While it is generally important to sign up with the right bookie, you can place an acca just about anywhere. For this accumulator bet example, though, I'll use my personal favourite bookmaker, William Hill.
The easiest way to start placing an accumulator is to find a list of markets. You want to be able to see as many options at once as possible.
To do this, start by going to the Football section on your chosen bookie. Then choose either a specific league – e.g. the Premier League – or use the bookie's Highlighted Matches list. This might be called 'Daily List' or 'Featured Matches' on some sites, but – regardless of the name – it shows you all the biggest upcoming matches at once.
As an example, here's a look at William Hill's Football Highlights:
This list collects together all the big games I might want to bet on. It includes matches from the Champions League, Championship and MLS, and shows me all the odds for every game at a glance. Nice!
To start putting together my accumulator, I simply click on the selections I want.
From this list of games, the picks I like are Liverpool, Leeds, DC United and Aston Villa. If I click on the corresponding selections, they'll automatically be placed into my betting slip.
As you can see, all four selections are available as singles bets. But, William Hill has also automatically given me the option to bundle them all into an accumulator… which is exactly what I want to do! To take the acca, I just put my stake into that box at the top, then hit 'Place Bet'.
Again, while this example of how to do an accumulator used William Hill, the process will be almost identical on every major bookie. If you do have any questions about the process, hit me up on Twitter, or leave a comment below.
---
How To Calculate An Accumulator Bet
---
When I first started wagering on football, you still went to a physical, brick-and-mortar shop to place your bets.
If you wanted to place an accumulator, you wrote all your selections down on a piece of paper… and basically had no idea what odds you'd get until you went to the front desk. That is, assuming you weren't some kind of Rain Man-esque mathematical savant (which I'm not).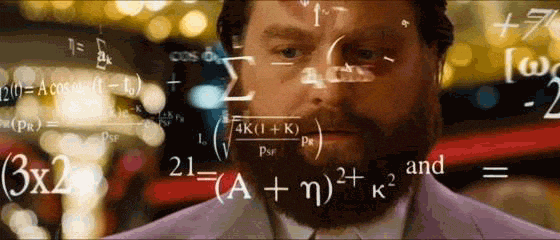 Nowadays, things are a damn sight easier.
Technically, there are independent websites you can use which have an accumulator bet calculator. The one on Ace Odds is probably the best you'll find, and offers some useful flexibility.
With that said, it's far easier to simply use the accumulator calculator on your bookmaker's website. In the modern age, every bookie should instantly work out the odds for you. In my William Hill accumulator above, for example, you can see that – when all the odds were multiplied together – I got 7.65/1 on my acca.
My advice is not to make your life any more difficult than it needs to be. You could use a separate website. You could even work out the odds for yourself. But… save yourself the trouble, and just let your bookie do it for you.
---
Getting The Best Accumulator Odds
---
Footy accumulators will already net you higher payouts than just about any other major bet type.
With that said, the rewards you can receive vary wildly depending on a few different factors. These obviously include your selections, but the actual odds you receive play a huge part.
If you're an inexperienced gambler, one of the most important things you need to realise is that not all odds are created equal! Different bookmakers will often give out completely different odds, even on the same market.
This is why I highly recommend having accounts with multiple bookmakers. The more, the better. You don't need to have much money in each account, but the more choices you have when it comes to monetising those football accumulator predictions, the better odds you'll be able to get.
Fortunately, comparing odds at lots of different bookies – and thus getting the best odds on your football accumulator – is quick and easy, thanks to the wonderful Oddschecker.
This is basically a price comparison site, with all the major bookmakers represented. At a glance, it allows you to assess who's dishing out the best price on your chosen markets, and thus who you should go with for your acca.
If Ladbrokes are offering the best (or nearly the best) price on the four selections in your accumulator, for example… then you should obviously go with them!
---
Best Bookies For Accumulators
---
There are literally hundreds of bookmakers out there, and every one of them will allow you to place accumulators. Your dilemma therefore becomes… how the hell are you supposed to pick one?!
For starters, I honestly wouldn't bother with the smaller bookies. They tend to receive a higher percentage of complaints, particularly regarding payouts, and they're also a risk to fold at any time. I found that out the hard way, when my love affair with just such a bookie – BetBright – came to a premature end in early 2019. Sad face.
You get more security from the bigger brands, better promotions, and – quite frankly – less headaches.
As for which brand you should choose, I really would advise you to try a few and see which one you like the best. Odds are an obvious way to narrow down your choices (which you can evaluate on Oddschecker), but it's also useful to get a feel for the interface of a bookie's website or mobile app.
For accumulators specifically, I will say that the quality of the cash out feature is vital (more on cash outs later). I previously did accumulator betting on Bet365, for example… but on far too many occasions the 'Cash Out' button was mysteriously greyed-out exactly when I needed it. That led me to switch to William Hill, which doesn't have this problem, and I've never looked back.
If you just want a straightforward recommendation, William Hill would be my top tip.
---
Accumulator Betting Tips
---
The most important thing to do in any accumulator betting strategy is balance risk and reward. This does not necessarily mean that you shouldn't take any risks.
In fact, one of the worst things you can do is to pack five apparent 'sure things' into an accumulator, getting total odds of something like 2/1. When you do this, you're taking on all the risk inherent in an acca – at least one of your selections will probably fail – and you're getting a minimal reward even if you do win.
What I like to do is pack the majority of my acca with safer selections, then add an X-factor to bump up the odds.
For example, let's say on a typical weekend I take Barcelona, Bayern Munich and PSG to win their league matches. Sounds pretty safe, right? Accordingly, I don't get great odds on this as a trebles bet.
I'd have to put down a pretty big stake to make this worthwhile. I don't want to do that, because multiples bets are inherently risky.
So, I'll start looking around for a much closer game, which I still think I have a good chance to pick correctly. This will usually be a home team in a tight matchup. In this example, let's take Brighton at home to West Ham.
Just like that, my odds have jumped from 1.56/1 to 5.41/1 – an increase of nearly 3.5 times.
A 50p stake on my trebles bet would have netted me a £1.28 return. A 50p stake on my accumulator would get £3.20. So, I'm getting a much bigger potential reward whilst – relatively speaking – only taking on a little more risk.
—
It's a fun challenge to craft your own accumulators, following a method like the one above. If you'd like to get a little more in-depth, I'd recommend checking out e-books like Using Spreadsheet Models to Become a Winning Sports Bettor.
If you can't be bothered to do that, though… I won't judge you for it!
There are plenty of places to find ready-made football accumulator tips online. I also dish out a few free acca tips in my weekly betting column, offering both safer and riskier choices. If you check the Betting section on Full 90 Football heading into the weekend, you'll usually find that waiting for you.
---
Are Accumulator Bets Worth It?
---
This is the million dollar question. Or it might be more accurate to call it the £10 question, assuming you're not sticking 100k on your weekly accumulator.
Personally, I enjoy accumulators a lot… but I would never make them a backbone of a serious betting strategy.
Accumulators get great odds for a reason – it's because they're extremely hard to win. There are certain steps you can take to increase your chances of turning a profit, as mentioned earlier, but the probabilities are stacked firmly against you. Please don't believe anyone marketing foolproof, sure-fire accumulator tips, because these things simply don't exist.
If you're looking to turn a consistent profit, therefore, this is not the bet type for you. If you gamble for a bit of fun, though, then go ahead and try them! Simply moderate your stakes, and – again – try your best to balance risk and reward in every acca you place.
---
Final Thoughts
---
If you've enjoyed this 'Accumulator Betting Explained' column, and you believe that I more or less know what I'm talking about, then please check out my weekly betting tips column. It's completely free, and always contains a few weekend football accumulator tips. Follow Full 90 Football on Twitter, or like our Facebook page, to find out about each post as soon as it's published.
Finally, if you're completely new to betting, I truly would recommend William Hill as the ideal starting bookmaker. They've been my personal go-to for years, and I have absolutely no complaints. Sign up with them now, and you can get £30 in free bets on a £10 stake. Not too shabby.
Thanks for reading, everybody!