The gods of Fantasy Football giveth, and taketh away…
What an awful three weeks I have had. At the end of Gameweek 12 I was 24k overall, and now I am sitting at 99k. Still being inside the top 100k (JUST!) is nice, but I am taking another hit (this is the most foolish of the lot) this week, so I expect to drop to 150k.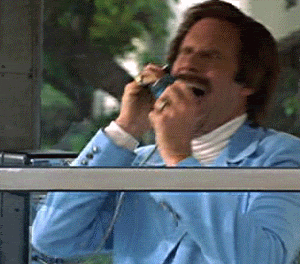 Besides not jumping on the Sterling bandwagon a bit earlier, I am struggling to see what I have done wrong here. I definitely have been a bit unlucky with injuries and the like… but on highly-owned players like Arnie and Aguero, so what's going on?!
Even in gameweek 14 – where I had four defenders return at least six points – I dropped 6k (though that was probably all because of a hit).
—
I need to look in more detail, but it seems like the template is shifting, and I feel a bit lost at the moment.
All I really need to do probably is back myself and stop taking hits, but I'm panicking annnnd…
I've already done my transfers. I've moved Robertson to Trent (to avoid a price change), and Arnie to Jiminez (as the injury has forced a change). The ultimate goal of this, though, is to bring in Son for Spurs' lovely fixture run, and get rid of the suddenly prolific but soon to be sh*t James Maddison.
This is an awful idea really. A hit to switch from one defender to another on the same team. What was I thinking?
I want to go big on the midfield, of course! One of the lessons from the last few years is that the big points are not up top any more, but in the midfield. So, what I want is a midfield that looks like this:
Premium – Premium – Premium – Richarlison – Bench Fodder
Anyway, fortunately dear reader, you have more wisdom than I do and you know to do as I say and not necessarily as I do.
On that note, lets get into my picks for gameweek 16 of the Official Fantasy Premier League!
---
Goalkeepers & Defenders
Allisson (5.7) and Ederson (5.8) are still the best goalies in the game, as they play on the best defences.
Laporte (6.1) is the only Man City defender I would consider, given his nailedness and Walker's (6.5) lack of attacking threat.
With Gomez (5.1) injured, suddenly Alexander Arnold (5.4) looks super nailed and is the best defensive option in the game right now. I'm pretty sure Clyne (4.6) isn't fit, but regardless TAA has been great and Klopp seems to like him, so Clyne only presents a small worry.
Van Dijk (6.1) is also good after that incredible assist last week. I had a little look at Lovren (4.9), but he is injury prone and we don't actually know if he or Matip (4.9) will be the starter. They might even rotate.
Other than that, Alonso (7.1) is still the only other premium option I would consider at the back.
—
If you're playing FPL Draft, it is worth noting that Rose (5.8) is fit again. He's not worth considering for normal fantasy though – too much rotation and not that solid a defence.
Fabianksi (4.6) has proven his worth. It's a bit annoying because I don't actually have him, despite recommending him so often, but it's also nice to know when I make a decent pick. He is pretty much the only budget option I would consider at the moment.
West Ham's defensive fixtures are so good over the medium term, so if you are looking for a budget defensive option I would look at Balbuena (4.4) who shoots a lot, even though he doesn't score…
Fulham, Man United and Arsenal all also have nice defensive fixtures going forward but I just cannot recommend any of them as they are all terrible at defending.
I would probably still go for Yedlin (4.5) if you already have West Ham defensive coverage.
---
Midfielders
Sterling (11.5) is still the number one pick here. His rotation in mid-week means he is fresh, and I trust City to see off the stuttering Chelsea.
Salah (13.0) also got rested for the most of the game, so he is nailed for a start this week against a poor Bournemouth defence.
I'm actively looking at Sane (9.5), as Mendy is out for the medium term. Though personally I don't think I can afford him with Salah in the team.
As I said, I've lined up a transfer for Son (8.4). Spurs have an incredible run. I can't consider Eriksen (9.2) or Alli (8.9) as they are just too expensive for me but I think they are both good options.
If you don't remember, Editor Joe is sure to remind you – I love Eriksen. His last three games he has been great, but these returns are a little skewed as I assume he won't be on set pieces when Trippier comes back.
You shouldn't double up on Spurs just yet. They aren't good enough, and you want to spend that money better elsewhere. Maybe they start smashing people and this changes, but not now.
Hazard (11.0) has done his usual Hazard trick of fooling into us thinking he is a good FPL asset… then delivering 19 points in the last five games. That isn't awful, but when you see Sterling delivered 48 points even though he didn't play one of the last five, you feel a bit mugged off.
—
In the mid-price bracket there is only one name I want in my team. Richarlison (7.1) hasn't excelled by any means in his new role as striker but, to carry on the basis of the past five games, he got 33 points in the last five. That is pretty decent.
Four other names deserve to be in the conversation. Bernardo Silva (7.5) is a good option as long as KDB remains injured. Maddison (6.8) has returned twice since his wonderful dive, but Leicester are bad and their good fixture run is over.
Felipe Anderson (7.2) has been great and West Ham's fixtures are tasty, but with no Arnie is their attack worth it any more? Fraser (6.3) is the cheapest of the lot of them, but his returns are not as consistent and the fixtures are a little tough.
And this is the crux of my switch to three premiums in the midfield. None of this lot are delivering enough points for me. They all have significant downsides and, whilst Son gets subbed at 70mins a lot, he is capable of a double return as well as consistent returns.
---
Forwards
With Aguero (11.3) still a doubt to start, the premium focus is on Kane (12.5) and Auba (11.3). They are both great picks, and it sort of depends on what you can fit in your team.
Kane justifies that little bit extra by being mega-nailed and having a little longer nice fixture run. Auba, on the other hand, might be pushed out wide or just dropped as Emery tinkers his way to a standard Arsenal 4th place finish.
(Finger… hovering… over delete button. Struggling to… resist!!! – Editor Joe)
Lacazette (9.6) is also a good pick, but Auba has proved he is 20 points better, and therefore worth that extra investment if you have it.
With Arnie (7.1) out, you might consider a two-premium striker strategy. You already know I am not, because I would rather have Sane than Laca, and I am miles away from a Kane and Auba duo.
The simplest thing to do is a straight swap for Callum Wilson (7.0). He is just really good, and can score against anyone.
Mitrovic (6.7) is a nice alternative, but I'm holding on my judgement until I see more of Ranieri's approach.
Going off on a slight tangent here, but Kamara (4.3) scored last week. He might be back in the starting 11 with Ranieri in charge – something to consider but too soon to decide.
Back to Arnie replacements, Jiminez (6.0) is the last one to consider. He's super cheap, and has been putting up decent numbers recently.
None of them are as good an option as a fit Arnie through the Hammers' great fixture run. But you have to move off him this week or early next to avoid big price drops, so there it is.
---
Captains
I currently have an Aubameyang captain and Salah vice. I may switch them. I also think Laca is a good shout. Kane is the obvious shout outside of these.
I'd avoid City unless you don't have one of these four.
---
Final Thoughts
If, like me, you've had a rough couple of weeks… this is the place where we turn it all around!
(I hope).
Seriously though, with the congested fixture run, it has been a weird time in the league anyway. Hopefully things will sort themselves out in the next couple of weeks, and we'll get the points totals we should be getting.
As always, give us a follow on Twitter or a like on Facebook, and incur good FPL karma for you and your team.
(Maybe).
Thanks, everyone.