Cease your your Twitter campaigns, your petitions to parliament, your marches on the street for an update. The wait is over. Come one, come all, gather round, and savour a glorious new edition of the Full 90 Football Premier League Power Rankings.
It seems like a lifetime since our first edition. I, for one, can't believe how much has changed in the intervening couple of months.
Back then we were looking at a City vs Liverpool two-horse race for the title, Man Utd were lurching from crisis to crisis, solid but inconsistent teams like Everton, Leicester, Watford and Wolves were battling it out in the mid-table, and it seemed like a Burnley/Cardiff/Huddersfield/Southampton relegation showdown was unavoidable.
And now just look at things.
—
It's easy to be churlish, of course, which is precisely why churlishness is what I usually fall back on in my columns. Time has passed, and football has been played. Goals have been both scored and conceded. Some teams have moved either up or down the table, whilst others, admittedly, have not.
How best to make sense of this ongoing madness? With the help of my Premier League Power Rankings, of course.
To get a full explanation of how exactly I work these out, I again refer you to the previous edition.
There's a twist this time, however. As I was gazing lovingly at the Premier League table last night – something I do most evenings to pass the time – I couldn't help but notice a pronounced system of tiers.
(Only the highest quality graphics, here at Full 90 Football)
We've got four distinct tiers, and – bar a single exception (Manchester United… probably?) – I don't see any teams moving from one to the other. I know there's a long way to go, but I only see teams switching back and forth within these tiers throughout the rest of the season.
Thus, this edition of my power rankings will be split into four tiers:
The Contenders
Best of the Rest
Mired in Mid-Table
Abandon Hope, All Ye Who Enter
—
Most remarkable is the bottom tier, Abandon Hope, All Ye Who Enter.
The fact that Cardiff are 14th – with 14pts from 16 games, and a -15 goal difference – should tell you all you need to know about the wider quality of the Premier League. Newcastle are not a good team, but they feel essentially safe already. Burnley could hardly have endured a more catastrophic start to the season, but they're two points clear of the relegation zone.
Basically, we'd better get a title race this season, because the crap we're seeing from a large chunk of the league week-in and week-out is enough to make the most die-hard of EPL fans despair. Or, if not despair, then at least shake their head slowly and make disappointed tutting sounds into their glass of beer while they watch Match of the Day.
—
Anyway, let's crack on with the Premier League Power Rankings, shall we?
---
Tier 1 – The Contenders
No preamble is needed here. Only two teams have a shot at winning the league this year. You know who they are, I know who they are, and they're far better than everybody else except Arsenal.
—
1) Manchester City
Previous Ranking: 1
Change: – 
"B-b-but… Liverpool are top of the league!"
I am aware, thank you, but the beauty of these power rankings is their long-term outlook. The rankings are a reflection of where I think teams will end up, not where they are now, and I still see noted Bald Fraud Pep Guardiola hoisting the trophy at the end of the season.
This is a team which is vulnerable to certain injuries, though. That's bizarre to think, considering the GDP-levels of spending in which they've indulged, but it's true. If Aguero had started up front instead of Sterling in their recent loss to Chelsea, City probably wouldn't have lost, and they certainly would have scored. Considering how close the game was, if De Bruyne had started instead of Bernardo Silva, you're telling me that wouldn't have turned the tide in City's favour?
City have an excellent system, and the best manager in the world except for Unai Emery. If certain players suffered lengthy layoffs, though – particularly Aguero, Fernandinho, Stones or Ederson… well, it would be very interesting to see how they coped.
—
2) Liverpool
Previous Ranking: 2
Change: – 
Liverpool have played 16, won a ludicrous 13, and lost 0. They've conceded six goals all season. Despite all that, they're only top by one point. And therein – as another esteemed author from the West Midlands once said – lies the rub.
Liverpool have been resilient, disciplined, consistent, organised, and committed. They've been outstanding in all three phases of the game. They could not have done anything more this season. They are operating at their highest level, which no other team can say, and which should be commended.
Again, though, they're only top by one point.
They simply can't keep this level of play up. At this pace, they'd be on for 100pts, which would equal City's record-breaking haul from last year. At some point, they will take their foot off the gas. It's almost impossible not to. And, when they do, the most consistent and ruthless team the Premier League has ever seen will be there waiting for them.
I hope Liverpool keep this up for some time to come; I really do. But I'm almost positive they can't keep it up all season. Only one team has ever done so before… and they're right behind Liverpool in the title race.
---
Tier 2 – Best of the Rest
These are your candidates to round out the Champions League spots – the other big boys and moneybagses, the rest of the Big Six.
None of them are challenging City or Liverpool this year, but they still sit comfortably above the rest of the league.
Yes, even Man U.
—
3) Chelsea
Previous Ranking: 3
Change: – 
Speaking of teams that couldn't keep up their outstanding form!
Chelsea were excellent against Man City. But that came on the back of a home draw against Everton, a thumping by Spurs, and a loss to the stumbling Wolves.
In its current guise, this team simply isn't consistent enough – one-through-11 – to compete. Sure, they've got Azpilicueta and Kante, two of the most reliable players in the league… but they also depend massively on the mercurial Hazard going forward, and the almost-schizophrenic David Luiz at the back. (Seriously, that guy plays like prime Thiago Silva one week and Long John Silva the next). Will Alvaro Morata still be playing professional football in three years, or will he just knock it all on the head? I don't know!
They've got some great players, and a great coach… but that coach has no idea which players are going to decide to be great which weeks. The talent will probably see Chelsea to third, but they surely won't present a challenge to the top two.
—
4) Arsenal
Previous Ranking: 5
Change: +1
Yep. We're pretty good again.
—
5) Tottenham
Previous Ranking: 6
Change: +1
Spurs' getting consoled by their Mum 😭😭 pic.twitter.com/zEENbF7PMS

— Luke Mitchell (@LukeMitchellCFC) December 2, 2018
Picture of Queen Victoria laughing at Dele Alli's second half passing statistics. Four from kickoffs. pic.twitter.com/wlxjs8QaBK

— Arsenal Gentleman 📻 (@ArsenalGent) December 3, 2018
Now that's out of my system, allow me to explain my ranking.
Have Spurs gotten off to a great start? Absolutely. Can they sustain it over a whole season? Methinks not.
My views on Spurs haven't really changed since the first edition. I still think stagnation is the Premier League's biggest killer, after sheer incompetence. Unless they bring in a couple of big signings in the winter window (unlikely, given the ongoing… "difficulties" with the stadium), I just don't see Spurs having the drive they'll need to get into the top four this year.
God, that was a real shellacking we gave them at the Emirates, wasn't it?
—
6) Manchester United
Previous Ranking: 4
Change: -2
What the hell had I been smoking when I put Man U in fourth last time? Mourijiana?
(I'll see myself out).
I watched every minute of Arsenal's recent grim battle against Miserable Mou's Misfit Militia. I could have been watching us play Stoke five years ago. The "tactics" were the same. Lump the ball up when we're in possession; kick them when they are. I'm not sure a single Arsenal player wasn't left writhing on the ground at one point or another. Two of them had to go off injured.
In that game, Man U started three center-backs, two full-backs, and two defensive midfielders. This came on the back of Mou's masterpiece away to Southampton (second worst team in the league, at the time), in which he started four defensive midfielders. They still conceded two goals in both games.
It's all okay though, because they scored four goals against 20th-placed Fulham at home in the next game, so everybody's just making it up, there's nothing wrong at Man U, it's all a media conspiracy to oust Mourinho, and the players aren't playing hard enough anyway, but that's not his fault either, it's really all because they didn't buy enough players in the summer, but that's not something Mou wants to talk about, he's only mentioning it because… but really, it isn't… but no, really, everything is fine, because they've beaten Fulham now, and Lukaku scored and everything.
---
Tier 3 – Mired in Mid-Table
I'd be stunned if any of these teams broke into the top six. I'd also be pretty surprised if any of them dropped to 14th or below, considering the utter dross down there.
These teams will continue to have hot and cold streaks, keep on beating each other up, and probably won't have anything to play for in the last month of the season.
—
7) Everton
Previous Ranking: 9
Change: +2
Well, on the one hand, Everton have been surprisingly strong at the back for a Marco Silva team. On the other, they've been surprisingly rubbish going forward.
The Toffees have Werther's Originaled just 23 goals in 16 games. In lieu of possessing anything resembling a genuine striker, Silva has been forced into using a weird, semi-fluid-but-not-really foursome of small attacking midfielders/wingers up top. In the process, he's managed to stymie Richarlison's early season form quite spectacularly, in favour of what Bernard offers down the left… whatever that is.
Everton will probably increase their scoring output with time, either when the players adapt, or when Silva finally benches Walcott. Honestly, though, it doesn't matter. Everyone predicted Everton would finish 7th, they're 7th now, and they'll be 7th at the end of the season. 7th, 7th, 7th.
7th.
—
8) Leicester City
Previous Ranking: 11
Change: +3
Leicester are, without doubt, the most boring team in the Premier League. Their goal difference is +1. They're all right going forward, and pretty good at the back. Their manager is famously dull and quiet. They've won six, lost six, and drawn four. They're just completely and utterly okay in every respect.
Of course, considering they're a side that's permanently been on the verge of crisis since the title win, and taking the tragedies of this season into account, this relative dullness is probably just fine with all involved.
—
9) West Ham
Previous Ranking: 16
Change: +7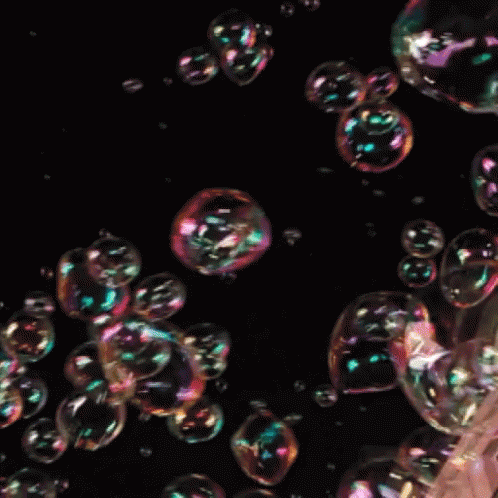 Don't look now, but West Ham might actually be… pretty good?
After putting Man U in 4th, West Ham being 16th is probably the ranking I regret most from my initial power rankings. I simply thought the stink that had settled on the club in the previous handful of seasons would prove insurmountable. Turns out that when you bring in an exceptional attacking talent and a highly accomplished manager, even years-worth of institutional incompetence can be… surmounted.
West Ham have been gifted a phenomenal two months of fixtures, and the weakness of their recent opposition can't be discounted. The titans they've overcome during this spell include Burnley, Cardiff, Newcastle and Crystal Palace. Somehow, though, they've still got Fulham, Southampton and Burnley (again) to come in the next few weeks.
Unexpectedly positive vibes are starting to emanate from the soulless Olympic Stadium, and – thanks to the EPL fixture gods – it doesn't look like they'll die away any time soon.
—
10) Watford
Previous Ranking: 7
Change: -3
I don't know what the hell to make of Watford any more. Well, I know they're top of my "Stay-away" list for teams to bet on or against right now, but that's about it.
They get smashed for four by Bournemouth at home one week… then beat Wolves 2-0 away the week after. They swat Huddersfield aside 3-0… then lose 1-0 to Newcastle and draw 1-1 against Southampton straight after.
In truth, we all probably got a little too excited about them early doors, perhaps fancying them as this season's Europa League-threatening Burnley equivalent. In reality, since Troy Deeney turned back into a pumpkin (no goals in his last nine games), they've been a solid but inconsistent and underpowered team.
They're basically the definition of a mid-place side. 10th feels like the perfect spot for them.
—
11) Bournemouth
Previous Ranking: 10
Change: -1
To a certain extent, I refer you to my comments on Watford. Bournemouth overachieved out of the gate, and have now settled down into mid-table decency.
They've got a -1 goal difference, and seven wins and seven losses to their name. Technically they're only one point behind Everton in 8th right now, but that gap will widen substantially as the season goes on.
Not all of this is Bournemouth's fault. English Manager Eddie Howe has somehow angered the fixture gods who smile so benignly on Señor Pellegrini. They've had a brutal time of it, with Man U, Arsenal, Man City and Liverpool all having a bite of the Cherries in their last six games. They've lost all four of those matches by an aggregate score of 11-3. Things will obviously get better… but I still don't see them holding onto 8th place.
On the plus side, Callum Wilson has proven himself as comfortably the best English striker in the game right now. (Easy, Spurs fans, I'm just kidding around… kind of). Half-jokes aside, the guy has been putting up ludicrous numbers. He's trailing only Eden Hazard and Raheem Sterling in combined goals and assists, with eight and five respectively.
With Lil Fraser second in the league in assists, and an established center-back pairing who've both played every single minute this season, there are a few bright spots to point to for Bournemouth.
They're just not going to finish 8th, that's all…
—
12) Wolves
Previous Ranking: 8
Change: -4
A solid team, who probably overachieved early in the season, and have now slipped into an inconsistent spell that's dropped them down the table…
Stop me if you've heard this one before.
Seriously, though, this tier is called "Mired in Mid-Table" for a reason. With the probable exception of Everton, all of these teams are basically the same. They've all got a few standout performers, they've all got good managers, and none of them have the depth of talent to mount any kind of challenge on the Big Six.
Like Watford, Wolves are maddeningly inconsistent if you're trying to bet on them. They fought to a 2-3 loss to Spurs one week, earned a 1-1 draw at Fortress Emirates the next… then lay down and took a 2-0 beating at home to Huddersfield after that. How did they respond? By losing to Cardiff. How did they respond to that? By beating Chelsea.
I give up.
Wolves' supposed identity as a defensively solid team quickly fell victim to the madness of the Premier League. They haven't kept a clean sheet in eight games now. In short, they have simply become yet another of those teams who will show up – or not – whenever they feel like it.
—
13) Brighton
Previous Ranking: 14
Change: +1
There have been red cards in four of Brighton's last five games. All four of them have come within the first 35 minutes of the game. That's kinda fun, right?!
(Well, not if you're a Shane Duffy owner in FPL like myself, but still…)
Recently, this has meant it's just as impossible to predict what will happen in a Brighton game from one week to the next as it is for the rest of this bunch… but at least it's unpredictable in a more violent and therefore fun way!
(I'm joking, of course. Down with that short of thing, no place for it in the modern game, et cetera and so on)
The genuine danger here is that we become accustomed to the ridiculous extent to which Brighton continue to overachieve. Our esteemed but occasional columnist Tom Currey did a great job of laying out why exactly that's the case here. But come on. With their budget, and that squad of players, the fact that they're up in 13th – and nobody's even particularly surprised – is really something.
---
Tier 4 – Abandon Hope, All Ye Who Enter
Oy. What a pile of you-know-what. You can say nice things about some of these teams, and perhaps their managers, if you like…
But in reality they're all rubbish. Some are simply more or less rubbish than others. In fact, I can't remember a Premier League season when we had quite this much rubbish propping up the pile.
These are the grounds at the bottom of the cafetière: all taste and usefulness removed, ready to be washed down the sink and into the Championship.
—
14) Newcastle
Previous Ranking: 13
Change: -1
To paraphrase the greatest fashion designer of our times, Mugatu, I continue to feel like I'm taking crazy pills when it comes to Newcastle. Or, more specifically, the job Rafa Benitez is doing.
I know he hasn't got a talented team to work with… but is it demonstrably worse than that of Brighton, who are currently eight points ahead? Or Wolves (nine points)? No! Is it better than that of Cardiff, who they're currently one point behind? Yes!
Benitez seems to think, because he hasn't got much talent, he has to play a dull, stodgy brand of football, just as he has everywhere else. He doesn't.
And it's not working anyway! Newcastle have only kept three clean sheets all season, and two of those came against Crystal Palace and Southampton!
I'm sick to death of Newcastle, and I pray to our footballing lord and saviour Unai Emery that the recent takeover rumours finally come to fruition. If not, I hope they get relegated, and that forces Ashley to sell.
—
15) Burnley
Previous Ranking: 18
Change: +3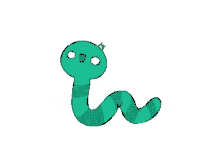 Yup, that's right. The teams below Burnley in my Premier League Power Rankings have been so bad that they've actually moved up three spots!
To clarify, this is in no way a reflection of any improvement on Burnley's part. They've continued to be dreadful. Their more impressive recent losses include those to Newcastle at home, and Crystal Palace.
The drop-off from last season is simply incredible. In 2017/18, they conceded 39 goals all season. They're currently on pace to ship seventy six!!! That would comfortably have been the most of any team in 17/18.
It's been one year! How has this happened?!
Personally, I return to my old "stagnation kills" theory. Burnley brought in just three players in the transfer window, and – of those – only Joe Hart has been a regular starter. Hmm. To quote the age-old saying, "When Joe Hart's the only significant addition to your team… you probably didn't have a good summer."
Stunningly, Burnley – with their -17 goal difference after 16 games – still aren't in the relegation zone. Yup, that's the 2018/19 Premier League.
—
16) Fulham
Previous Ranking: 12
Change: -4
Ah! Speaking of historically atrocious defences!
Fulham have somehow contrived to concede forty goals already this season. Excitingly, this actually puts them on course to break the Premier League record for goals conceded in a 38 game season. Derby's famous 2007/08 effort netted them an impressive 89 goals conceded. Fulham are on pace to break that by a healthy six goals.
Fulham spent £98m in the summer transfer window. That was the third-most of any club, behind only Liverpool and Chelsea. Liverpool brought in Naby Keita and Alisson Becker. Chelsea brought in Jorginho (and Kepa… jury's still out). Fulham brought in Alfie Mawson.
Fulham are clearly the worst team in the league right now… but they're not bottom of my power rankings. Curious!
There are two main reasons for this. Firstly, they can't get any worse, whereas teams like Cardiff, Crystal Palace and Huddersfield definitely can. Secondly, Ranieri is surely too experienced of a manager to take a club with this much talent (in midfield and attack, anyway) down.
Fulham have been an absolutely crushing disappointment this season… but I'm still backing them to turn it around.
—
17) Crystal Palace
Previous Ranking: 15
Change: -2
I like Roy, and I quite like Crystal Palace as a club, but right now they offer nothing to the league. They can't attack, and they're not that good at defending. They have one player who you'd vaguely consider paying money to see. Their only fantasy-relevant option is Wan-Bissaka, and that's just because he's cheap. You're not watching them on the TV unless they play your team.
There's nothing interesting to say about Palace. If this current side got relegated, nobody would really notice.
Let's just move on.
—
18) Southampton
Previous Ranking: 17
Change: -1
Sparky Hughes – so-called for his cheeky persona and the famous glint of mischief forever in his eye – has finally departed.
Rather than hit the big red button marked "ALLARDYCE", the higher-ups at Southampton opted to appoint a manger from… abroad. Tssk! Specifically, they picked someone who instantly shot to the top of the "Managers With Names That Are Really Annoying To Type" rankings, Ralph Hasenhüttl. I don't think I'll ever not copy-and-paste that one.
Herr Hasenhüttl did a good job at RB Leipzig. They finished second in his first season, and got to the quarter finals of the Europa League last year. On the couple of occasions I watched them, they also played a quick and entertaining brand of attacking football… which not one person has ever said about a Mark Hughes team.
Southampton have maybe, probably got a good enough team to stay up… just about. They've stunk this year, but it felt like Hughes had already lingered far too long at the club. With a change of face at the top… they might possibly not get relegated?
(I'm not particularly confident, as you can probably tell).
—
19) Cardiff
Previous Ranking: 20
Change: +1
Cardiff are somehow up to 14th in the table. How the hell did this happen?
(That's a rhetorical question. It happened because all the teams below them are so awful).
I was pretty damning of Cardiff last time out. The group assault they committed on Arsenal just before I wrote the piece may or may not have had something to do with that. But, reluctant credit where reluctant credit's due – they've shown some fight recently.
Cardiff haven't been setting the league alight by any means. What they have done, however, is beat the teams they're supposed to beat – Southampton, fellow new arrivals Wolves, and a a 10-man Brighton. They still offer little against teams demonstrably better than them, but beating the teams around you is all you really need to do to stay up.
I'm not saying they will… but, unlike last time, I am admitting it's possible now.
Shoutout to Neil Warnock for giving us the moment of the season so far, too:
—
20) Huddersfield
Previous Ranking: 19
Change: -1
Yup. Huddersfield.
Probably going to get relegated, aren't they?
…
I searched for a "terrier" gif to pad out this one a bit, and here was the top result: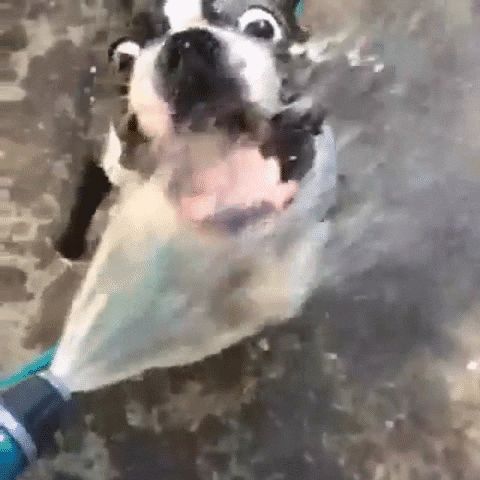 In some ways, I like to think this represents Huddersfield's presumably brief stay in the Premier League – overwhelmed by a force which is simply too powerful for them, yet still trying to gulp in as much of the experience as possible with wide-eyed enthusiasm.
---
Final Thoughts
Phew, that was a long one.
If you managed to slog through it all, then good job by you!
As always, a follow on Twitter or a like on Facebook is all I ask for in return for this colossal outpouring of effort. That, and your unceasing approval and praise.
Cheers, everybody!