You find me in high spirits this week, dear reader!
Admittedly, that might have something to do with my beloved Gunners wiping the smirk off Hatem Ben Arfa's face (check out his ridiculous quotes here), en route to a second straight second-leg comeback. But also, I've been rather enjoying my betting recently.
I went 2/3 on my Best Bets last week, with my only loss coming via Arsenal's defence being simply too good to let Man U score. Obviously I was happy we won… but I would've preferred a 2-1.
(See, this is what betting does to you.)
I also went 2/4 on my Tasty Tips, which – considering they tend to be higher odds – is okay. The tragic failure of my Crystal Palace to beat Brighton prediction hurt, though. It was certainly an entertaining game, but it was also a classic 'you've gotta make your chances count' occasion. Seeing as that was one of my most confident Premier League predictions of the week, I was royally cheesed off by Palace's attacking ineptitude.
—
As you probably already know, this is an utterly rubbish week in the Prem. We've only got five games, and three of those are stinkers:
Burnley vs Leicester should actually be fun, and I'm intrigued by Bournemouth vs Newcastle, but the other three look pretty rubbish.
Still, that's why we love gambling, right?! Even if it does occasionally lead to us hoping our own team will concede, it brightens up otherwise dull encounters far more frequently. Accordingly, to save you from your ennui, I've still managed to dig up a solid haul of betting tips despite the lack of games.
Premier League betting odds are provided by Full 90 Football's favourite bookie, William Hill. Click below to sign up for their Bet £10, Get £30 welcome offer.
Right, let's crack on, shall we? Here are my Premier League betting tips for week 31.
(All odds are correct at the time of writing)
---
Best Bets
Due to the curtailed list of fixtures this week, I've only got two Best Bets for you. These are supposed to be the safer bets in my Premier League betting strategy anyway, so I don't like to force them.
—
1) West Ham to Beat Huddersfield – 11/20
All hail the mighty Huddersfield, losers on the football pitch, but winners for our wallets!
The terrible Terriers have been particularly bad on the road this season, having taken a whopping 6 points from 14 away games. They haven't even scored an away goal in their last five trips.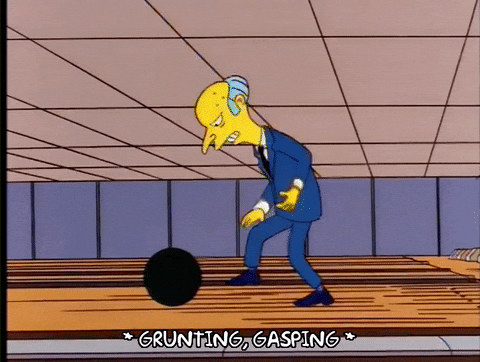 (Actual footage of Huddersfield trying to get the ball in the net)
West Ham have been all over the shop this season… but it is Huddersfield. Also, the Hammers have also been decent at home recently. In their last four games at the Stadio Olympico, they've beaten Arsenal and Newcastle, and drawn against Liverpool.
Also, they're playing Huddersfield. Did I mention that already?
—
2) Burnley vs Leicester, Both Teams to Score – 4/5
This is sneakily the best matchup of the weekend. Burnley have been excellent at home recently (3W, 1D, 1L in their last five games), and Leicester have won 2/3 since they binned off Whispering Claude.
I've got no idea who's going to win on Saturday… and for gambling purposes I don't really care. All I want to see is goals, goals, goals, and I'm pretty sure I'm going to get them. Both teams have hit on the BTTS in eight of their last 10 games. Both teams have kept precisely one clean sheet in that span.
All the stats here point to a BTTS. All of them! Given that I'm getting Premier League betting odds of nearly evens on that happening… obviously I'm taking it.
---
Tasty Tips
I normally like to rustle up 4 or 5 Premier League betting tips here, but there were only three I felt comfortable with this week. Everton vs Chelsea is a complete stay-away for me (and I'd recommend you keep your distance too), which automatically curtailed 20% of my options.
Anyway, all schedule-related moaning aside (this is definitely the week I finally hold up the white flag on my FPL season), here's a trio of Tasty Tips for you.
—
1) West Ham vs Huddersfield, BTTS

No

– 7/10
Huddersfield – the gift that keeps on giving.
In 14 away games this season, Huddersfield have managed precisely eight goals, which – unsurprisingly – is the fewest in the league. The BTTS No has come off in seven of their last 10 games.
West Ham haven't exactly got the staunchest defence, but they've surely got enough about them to hold off Huddersfield's… "attack".
—
2) Fulham vs Liverpool, Over 2.5 Goals – 4/9
It was actually a little difficult to find a good bet for this game, because everyone – bookies included – know that Fulham are in for a tonking.
The Premier League betting odds aren't great for the Over 2.5 Goals, admittedly, but it's a pretty darn safe pick. Fulham have played Chelsea, Man U and Spurs at home recently, and all of those games have gone over 2.5 (as did their recent 4-2 win over Brighton). They've conceded the second-most goals at home this season, and Liverpool just put three past Bayern Munich, who are slightly better than Fulham.
Liverpool og Klopp er videre til kvartfinalen i Champions League! 🕺🏆 pic.twitter.com/Zl7SPXmZ20

— TV 2 Sporten (@2sporten) March 13, 2019
Fulham's defence is dependable in its incompetence, so the only risk here comes from Liverpool. They'll win, but either through rotation or simply being on a comedown after Munich, they might not trounce Fulham. That's the only reason why this isn't a Best Bet… but I'm still very confident.
—
3) Bournemouth vs Newcastle, BTTS

No

– 17/20
As I mentioned in the intro, I actually think this is a pretty fascinating Premier League fixture. Newcastle are in far superior form, but Bournemouth are at home. Bournemouth might have a slight edge in talent, but Newcastle have the better manager.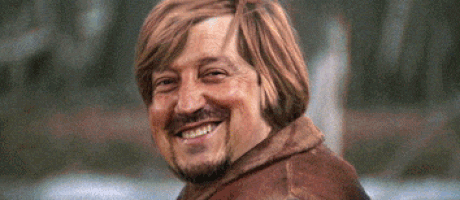 It really could go either way (#analysis), but as with Burnley vs Leicester – the other good game – we're in the comfortable spot of not actually minding who wins here. We just need some good old-fashioned defensive solidity!
Bournemouth might be the league's most schizophrenic home/road team this season (7th in the home table, and 16th in the away version) but they are at home this week, and have kept three clean sheets in their last six games at the Vitality Stadium. For their part, Newcastle have failed to score in three of their last six away games. Overall, they've only mustered 10 goals in 14 road games all season.
The BTTS No always feels like a risky bet in the wild wild Premier League, but this is one of the rare occasions where I like it.
---
Flyers
As always, these are football betting tips that have solid reasoning behind them, but I'm simply not confident enough to stick any sizable stakes down. Specifically in this week's case, it's because I don't particularly like goalscorer bets.
—
1) Mane to Score Anytime vs Fulham – 3/4
Mane has been in scary form recently, having scored a brace in three of his last four games.
Did you see that goal against Bayern on Wednesday? Madre mia, that's the goal of a man high on confidence.
Forget Messi and Ronaldo, watch sadio mane's goal. pic.twitter.com/NRDlrj9mG8

— Tolulope Adeyemi (@thisistolu) March 13, 2019
That came in the Allianz Arena, in a must-win Champions League game, against Hummels, Neuer & co. Now, he gets to play against Fulham.
(I wouldn't recommend it, but if you fancy Mane to keep his run going, he's currently 10/3 on William Hill to Score 2 Or More).
—
2) Vardy to Score Anytime vs Burnley – 21/20
Having successfully nudged yet another manager off the cliff, Vardy has suddenly decided he wants to score goals again. In the final six games of Puel's reign, Vardy scored one goal. In the three games since, he's scored four.
Hmm.
Whether we approve of his behaviour or not, Vardy's a constant threat when he's in form. This week, he goes up against Burnley, the joint-second worst defence in the league.
---
Accumulator Betting Tips
1) The Safe Option – 0.93/1
West Ham vs Huddersfield
Fulham vs Liverpool
—
2) Risky Accumulator of the Week – 6.46/1
West Ham vs Huddersfield
Fulham vs Liverpool
Bournemouth vs Newcastle
Everton vs Chelsea
---
Final Thoughts
Okie dokie, that just about does it for this week. We've got a proper slate of games again next week, so just try to get through this weekend and you'll be fine. If you ever start feeling sorry for yourself, just remember that alcohol sales are banned for the next two weekends here in Bangkok… which is where I am. So, it could be worse.
As always, be sure to follow Full 90 Football on Twitter, and like us on Facebook, to get the latest Premier League betting tips hot off the press.
Until next time!