Greetings, one and all. It's been a little while!
On that note, my apologies for the lack of Premier League betting tips in the past two weeks. Regular readers will know I travel around a fair bit, and – logistically speaking – it was nigh-on impossible for me to write columns the last couple of weekends.
Regardless, we're back in business now!
—
Before my little break, I really was in rude form. In fact, I'd hit on a ludicrous 23/26 betting tips.
Admittedly, this took a little hit in my last column. I still went 3/3 on my Best Bets, but only managed a paltry 1/4 on my Tasty Tips. I don't regret the picks, though. Who'd have thought Man U would only manage a 0-0 draw at home to lowly Crystal Palace (that's a rhetorical question), or that Wolves would lose to Huddersfield at home?!
Anyhoo, all of that's firmly in the rear view mirror now. Onwards and upwards.
—
I did point out, in that last column, that it looked like a tricky week in the Prem. Well, we've got another of those coming up now.
City vs Everton and Spurs vs Burnley are our only clear favourites. Arsenal have a nice matchup against Southampton too, but road games in the Premier League are always liable to prove tricky.
Aside from that, we're looking at pretty unappealing matchups on paper. We've either got similar teams playing each other, like Huddersfield vs Newcastle, or inconsistent teams like West Ham and Watford playing inferior opposition.
—
What can we dig up out of this mess?
Well actually, flying in the face of my moaning just then, there are a lot of bets I like this week! Only two of them are worthy of my prestigious Best Bet status, but the Tasty Tips section is packed to bursting.
Without further ado, here are this week's Premier League betting tips. As always they're split into four sections, in descending order of my confidence.
(Odds come courtesy of William Hill, and are correct at the time of writing)
---
Best Bets
These are the bets in which I'm most confident, by far. The odds aren't eye-catching, but these are all relatively safe bets, which should still return a profit.
(For the record, I'm 13/16 on my Best Bets so far this season.)
Normally I like to stick three picks in here, but there are only two I'm really confident in this week.
—
1) Liverpool vs Man U, Over 1.5 Goals – 1/5
I really went back and forth on this one.
I don't particularly like betting on marquee games between big teams. They're extremely hard to predict, and the excitement surrounding the fixture can really cloud your judgement.
With all that said… I really don't see how this bet doesn't come off.
Man U's defence is just awful. They've kept two clean sheets in their last 13 games, and those came against Crystal Palace and Young Boys. They conceded two to Southampton, for God's sake.
On top of that, Liverpool's attack seems to finally be back, driven primarily by main man Mo Salah (more on him later). In their last four games they've scored three, one, three and four goals respectively. That one goal game came against an Everton team with a considerably better defence than Man U's.
Liverpool should win big on paper… but we don't need them to here. An underwhelming 1-1 draw would still see us home.
The odds are low, but I'm confident enough to put a big old stake on this one.
—
2) Fulham vs West Ham, Both Teams to Score – 8/15
West Ham's attack has capitalised on their glorious run of fixtures with glee. They've scored three goals in three games in a row… and now they get to face by far the worst defence in the league.
I covered said atrocity of a defence in detail in my latest Premier League Power Rankings. A short summary: they're really, really, really, really bad.
Fulham's attack, on the other hand, hasn't been quite so laughable. They've scored in three of their last four, even including their tonking at Old Trafford last time out. They're not exactly playing Atletico Madrid here either; West Ham managed to concede two goals to Palace in their last game, who have the joint-second worst attack in the league.
This could well turn into a goalfest, and I'd also consider the Over 2.5 Goals here, at 4/6.
---
Tasty Tips
Welcome to a bumper edition of Tasty Tips! I've got six – count 'em, six – selections this week.
These aren't quite as safe as my Best Bets, but I'm still pretty darn confident in them coming in.
—
1) Southampton vs Arsenal, BTTS – 8/15
An Arsenal BTTS is one of the safest bets in football right now. It should probably be in my best bets… but even my beloved Arsenal have a chance to keep a clean sheet against Southampton.
Keeping clean sheets isn't something Arsenal have made a habit of, though, and the chances are they won't here either. They haven't registered one all season on the road, and Southampton have managed to score against both Man U (not that impressive, admittedly) and Tottenham recently (more impressive).
Arsenal to win straight-up is tempting… but I'd rather just take the BTTS.
—
2) Watford to Beat Cardiff – 6/10
On paper, Watford would seem to have dropped off massively in recent weeks. Look a bit closer at that paper, though, and you'll find it's a bit more nuanced than that.
Two of their recent losses have been against Liverpool and Man City. They were mere seconds away from an impressive win away to Everton last time out, only for Digne to equalize with a very tidy free kick in the 96th minute.
Even though it's Everton, you have to take your hat off and appreciate this goal. Last minute, absolutely incredible. pic.twitter.com/D3fEDuA2hw

— George (@George___Owen) December 10, 2018
(Probably my favourite tweet of the week)
Cardiff's apparent improvement in form also needs closely examining. Primarily, there's an enormous split in their home and away records. They've won an impressive four of their last five games at home… and precisely zero games all season away. In fact, they've lost six of the seven games they've played on the road this year.
I don't exactly love backing Watford right now, but all the signs point to a home win here.
—
3) Wolves vs Bournemouth, BTTS – 8/11
As I wrote in my aforementioned recent power rankings, "Wolves' supposed identity as a defensively solid team quickly fell victim to the madness of the Premier League." They haven't kept a clean sheet in eight games… but they have still put in some decent performances during that time.
Bournemouth have also stuttered recently, but – like Watford – this can mostly be attributed to a tough run of fixtures. They've only failed to score once in their last eight games, and that was against Liverpool's league-leading defence.
This is a classic mid-table matchup. Neither team is particularly solid at the back, but both teams score pretty well. What does that add up to? Goals!
—
4) Leeds to Beat Bolton – 4/6
Okay, so Leeds aren't in the Premier League yet. They will be next season, though, so let's just say we're getting some practice betting on them.
Leeds have been in fantastic form. They've won five of their last six games, with their only loss coming away to a prolific West Brom team. Unexpectedly, considering their manager, they've also somehow got the second-best defensive record in the league (after Pulis's Middlesbrough… obviously).
Bolton have not been in fantastic form! In fact, they haven't won a single game for nearly three months now, and currently sit 23rd in the table.
Betting on an away team straight-up always carries some risk, but I feel good about it here.
—
5) Crystal Palace vs Leicester, Under 2.5 Goals – 8/15
Incredibly, this is only the second dullest matchup of the weekend. What pips it to the post? Scroll down a few paragraphs and find out!
Leicester are one of the most boring teams in the league. Six wins, six losses, four draws. A goal difference of +1. Lodged firmly in mid-table, where they'll be for the rest of the season. Whilst they've been decent on the road, they've hardly been prolific whichever stadium they've played in. In fact, their last seven Premier League games have gone under 2.5 goals.
And… Crystal Palace are also very boring! They're averaging less than one goal per game on the season, which is unsurprising when you look at the state of their attack.
At least they're slightly more entertaining at home though, right?
Wrong! Six of their seven home games this season have gone under 2.5 goals, with the only exception being the  (rather uncomfortable, for yours truly) match against Arsenal.
Bet on this game. Don't watch a minute of it.
—
6) Huddersfield vs Newcastle, Under 2.5 Goals – 4/9
Well, you knew it took a special game to trump Palace vs Leicester in the Snoozefest Rankings. Kirklees Stadium has a capacity of 24,000, apparently. I'll be fascinated to see how many people actually turn up to witness this spectacle.
Huddersfield have the worst attack in the league. Newcastle have the joint-second worst. They've won five games between them this year, out of a combined 32 played.
Newcastle have managed more than one away goal in just one game this season, and that – of course – came at Old Trafford.
Huddersfield have somehow managed to be shut out five times at home already, and haven't scored more than one goal in a game at Kirklees all year.
Repent all ye sinners, for the footballing apocalypse is nigh.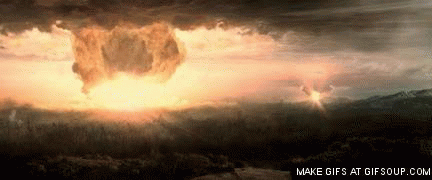 ---
Flyers
I've only got one lonely flyer for you this week… and it could well have been a Tasty Tip.
—
1) Salah to Score Anytime vs Man U – 4/5
Original, huh? I like to think that my sheer creativity is one of the best things about these betting tips columns.
You don't need much of an explanation here. Man U's defence is terrible, and Salah looks to be back in top form.
Personally I just don't like putting anything but a small stake on goalscorers, but this is a pretty sound bet however you look at it.
---
Accumulator Betting Tips
The usual warning applies here. Multiples are vastly harder to win than regular single bets, and the difficulty becomes exponentially harder with each selection you add.
If you're going for anything above a doubles bet, I'd recommend simply trying to cash it out when you're in profit, rather than trying to win the whole thing.
I've got a safe option for you this week, a riskier one, and a European favourites accumulator.
—
1) Safest Option – 0.38/1
Man City vs Everton
Spurs vs Burnley
—
2) Riskier Option – 3.4/1
Man City vs Everton
Spurs vs Burnley
Southampton vs Arsenal
Bolton vs Leeds
—
3) European Favourites – 2.72/1
Man City vs Everton
Spurs vs Burnley
Inter vs Udinese
Sevilla vs Girona
Hannover vs Bayern
Dijon vs PSG
These are probably the six safest big picks across Europe this weekend, taking form and whether they're home or away into account. Feel free to take a couple of selections out to drop the risk, or add in an X-factor team to bump up the odds.
---
Final Thoughts
I'm very exciting indeed for this weekend now. Nothing compares to the thrill of putting your opinion out there in cold black-and-white, ready to be torn apart when your carefully-researched predictions crumble against all logic and probability.
I'll try to provide updates and additional betting tips on Twitter throughout the weekend if possible, so stay tuned for that. To get all our latest content – including James's excellent Fantasy Premier League guides – make sure to like our Facebook page too.
Good luck out there, everybody.