In mid-1993, Michael Jordan retired from basketball. He'd dominated the league for the past nine years, won three MVP awards, won three championships in a row, and – quite simply – there was nothing left to conquer. He would later come back, of course, and win three more titles. At the time, however, his decision was stunning and devastating.
More recently, Nico Rosberg won his first F1 World Championship aged 31. How did he respond? By retiring immediately.
Once you've reached your peak, and it almost certainly won't get any better, every person asks themselves the same question – "Where do I go from here?"
The smart option is probably to simply stop. The more human option is to keep going, and try to better what you've already achieved.
—
I am currently on easily the best betting run of my life. In the past 2.5 weeks, I've made 16 picks on this website. I've hit on 15 of them. That's a 94% winning percentage.
This followed on the back of a nine-bet winning streak of my own, which I didn't officially record on the site. All told, I've won 24 of my last 25 bets.
Where do I go from here?
As far as I see it, I have no option. I must push on. The percentage might inevitably drop in time, but longevity – intermixed with consistency – is the best barometer of all.
—
And so, I bring you this week's Premier League betting tips (plus a few from elsewhere – apparently they play football in more than just one league? Strange).
Based on my recent form, I've got a pretty good feel for the league right now. Of course, that same form means I'm more nervous this time around – I have a burgeoning legacy to protect, after all – but I still make these picks with confidence.
As usual, the column is separated into four sections, sorted by my confidence in each set of bets. The first set are "Bet the house"-style wagers; the last set are more, "Meh, if you feel like it."
Odds this week are provided by Full 90 Football's favourite bookie, William Hill. That's right – my trusty VPN is holding up so far on my travels through Romania (I'm writing this from the heart of Transylvania). Those odds are, as ever, correct at the time of writing.
—
This is a funny old weekend of football, particularly in the Premier League. The games are all spread out, and – of the six games on Saturday – the away team is favoured (and is the better team) in five of them.
That's normally a warning flag. Winning away in the Prem is hard. That's why I favour "Draw or Away" double chance bets over betting the away team straight-up… as you'll see shortly.
There are some huge matchups across the weekend. PSG are smashing Monaco in Le Classique, plus we've got Dortmund vs Bayern Munich, Milan vs Juventus, first against second in the Portuguese Primeira Liga, second against third in La Liga… oh, and I think there's some kind of derby happening in Manchester too.
Football.
Anyway, let's get started, shall we?
---
Best Bets
For the uninitiated, these are my safest bets of the week. If you're only taking three bets all weekend, make them these three.
Yes, the odds are lower, but that's the trade-off for their safer nature. Ramp up your stakes accordingly.
—
1) Monaco vs PSG, PSG to Win – 1/5
Yeah, the column was called "Premier League Betting Tips", but that's just for the SEO baby! When it comes to football betting, I'll happily scour the broad church o' football for the best picks.
Because of the odds, this bet's going to require a hefty stake to turn a profit. In theory, I don't really like staking a lot on an away team, or really any team to win a game straight-up. But… I'm willing to make an exception in this case.
Monaco are just awful.
They're nineteenth in Ligue Un, with a measly seven points from 12 games. They just got demolished 4-0 at home by Club Brugge in mid-week. Monaco haven't won this fixture since August 2016, when they had a vastly better team than they do now. In the last league meeting between these two – a match that I watched, in growing disbelief – PSG won 7-1!!! They also beat Monaco 3-0 and 4-0 either side of that, for good measure.
Oh, and Monaco are now managed by the guy who learned his trade from Roberto Martinez. And now he has to scheme for stopping Cavani, Mbappe and Neymar.
Crikey.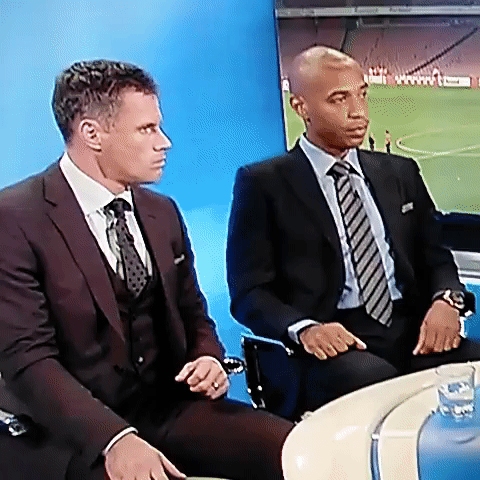 I don't like betting big on single results… but this appears to be as safe as they come.
—
2) West Brom vs Leeds, Both Teams to Score – 8/13
This looks comfortably the most entertaining game on paper today. I'm hoping to watch it… but I'm not sure how much Championship football they show here in Brașov.
Regardless, this has "GOALFEST" written in bold letters all over it. West Brom are the highest-scoring team in the league, and Leeds are second. Leeds can actually defend a bit, but – fortunately for this bet – the Baggies can't (they've got the worst defensive record amongst the top 15 teams).
Enjoy watching this one, if you can, and enjoy chuckling with glee as the goals fly in.
(The Over 2.5 Goals is available at a tantalising 8/11, if you're interested.)
—
3) Watford to Win or Draw vs Southampton – 1/2
This is probably my least-sure pick of the three. As I've said, I always get a bit antsy backing an away team in the Prem. Also, I had a pretty big bet on Watford last week… then they went and lost to Newcastle.
Having said all that, I'm still confident in this one.
Southampton are really, really bad.
Before they somehow scraped a goal against City last week (which I guarantee made the bookies a lot of money), Saints hadn't scored in a ludicrous five league games.
I saw them in person against Brighton this season, and they seemed to do everything in their power not to win that game. Yes, Watford slipped up last week, but Newcastle are a better team than Southampton, with a better manager (not that I think Sparky is terrible, by any means).
Watford have been a bit more up-and-down than I thought they would be, but I'm still confident in them here.
---
Tasty Tips
I've got five Tasty Tips for you this week. That's a bit more than normal, but what can I say – I like this week for betting!
These aren't quite as safe as my Best Bets, but they're still worth a decent chunk of your hard-earned.
—
1) Brighton to Win or Draw vs Cardiff – 8/15
You can essentially just copy and paste my reasoning from the Watford pick here. It's a solid team, traveling to a really, really bad team. I don't feel ultra-confident because Brighton are away… and they don't score any goals. But come on, it's Cardiff.
Cardiff have managed to concede 24 goals in 11 games, second in that category only to the black hole at the back of Fulham's team, which sucks any spherical object that comes near into the net.
Brighton have been their unexciting, solid selves once again this year. This will almost certainly be a terrible game, but I can't see Brighton losing it.
—
2) The Pulis Treble
Here we go!
Along with the Bielsa Double (Over 2.5 Goals, BTTS), the Pulis Double (Under 2.5 Goals, BTTS No) has been my favourite bet this season. I'm ramping it up a notch this week, though, and also taking Borough to win.
Three times the Pulis, three times the fun!!!
The boa constrictor that is Middlesbrough get to torment Wigan this week, who are 16th in the Championship, and struggle to score at the best of times. Poor Wigan.
Here are the odds for the three markets. I've got no idea how I'm going to record my success on this bet (one whole bet? Three separate bets?); it's definitely a risk for my winning percentage… but that's for me to worry about. All three of these are worth a fair stake, but this list is in order of preference:
Middlesbrough to Win – 63/100
Under 2.5 Goals – 8/13
BTTS, No – 8/13
—
3) Palace vs Spurs, Under 3.5 Goals – 2/5
Spurs have generally been unreliable in both betting and Fantasy Premier League, as our FPL expert James pointed out in yesterday's column. Still, the one constant is that they haven't scored a whole lot of goals this season.
Speaking of not scoring a lot of goals, hello Crystal Palace!
They've managed only eight in 11 games, and even that includes two outrageous penalties against my beloved Gunners (okay… maybe they weren't "outrageous", necessarily).
I'm taking the Under 3.5 Goals here just to be safe, but the daredevils amongst you might prefer the Under 2.5 at EVS.
—
4) Man Utd to Win or Draw vs Man City – 2/1
That's right – I'm betting against Pep. Kinda.
In truth, nobody really has any idea what to expect from this game. It's a topsy-turvy fixture in general. The 3-2 Man U win at the Etihad in 2017/18 was one of the weirdest games I watched all of last season.
The stats, though, suggest there's a good chance of a Man U win or draw. This fixture was won by the away side both times last season. In fact, in the last six Manchester derbies in the Prem, every single one of them has finished in a draw or away win. Crazy!
(Much to the annoyance of myself and many others) Mou has actually done fairly well in big games recently. Man U toppled Juve mid-week, and very nearly did the job away at Chelsea a few weeks ago.
Logically, Man City are a better team, and Pep is a better manager. If we're looking at pure value, though, I love getting odds of 2/1 here.
—
5) Huddersfield vs West Ham, Under 2.5 Goals – 4/7
Ah, John Smith's Stadium. Where footballing dreams go to die.
I actually quite enjoyed Huddersfield last season. Now, however, I'm pretty sure I won't miss them when they go down.
Ooh they're boring. They've scored a frankly embarrassing five goals all season, in 11 games. That works out at (*operates abacus furiously*)… 0.45 goals per game! They have conceded 21 in that span, though, so at least somebody's scoring goals in their games.
West Ham are the Prem's biggest Jekyll-and-Hyde team right now, and I don't really like betting on them in any capacity. This is almost entirely a bet on Huddersfield's ability to produce apocalytpically dull matches time and again.
Since their opening 0-3 defeat by Chelsea, every single one of the Terriers' home games has gone Under 2.5 Goals this season. That includes visits from both Spurs and Liverpool. Accordingly, this is a pretty safe bet.
---
Flyers
I've got three flyers for you this time around. Again, that's more than normal, but there are just so many juicy bets out there this week!
All three actually do have a good chance of coming in. I'm not super-confident in them, though, so keep your stakes reasonable.
—
1) Salah to Score Anytime vs Fulham – 2/5
This is a borderline Tasty Tip. As I've said in the past two weeks – when I've taken Salah, then Aguero – I just don't like betting big on goalscorers. It's a little too random for my tastes. Still, both of those picks have come off, so what do I know?
You don't need much analysis from me here. Fulham's defence is tragicomically bad, and Mo Salah is really good. He hasn't hit the same heights of last season, but he was never going to. His underlying stats are excellent, and he's the safest bet to score at least one of the many goals that will be scored here.
—
2) West Ham to Win vs Huddersfield – 6/5
See: Tasty Tip #5.
Again, I don't love picking an away team straight-up, which is why this is only a flyer.
Huddersfield are terrible, though.
—
3) Arsenal to Draw at Half-Time, then Beat Wolves – 7/2
The first half/second half splits with Arsenal this season have been ridiculous. Every game we (they) get off to a slow start. Then, Emery changes things up at half-time, and we (they) are a different team.
I can't remember the exact stat, and now I can't find it, but on our winning run I think almost every game followed this pattern. I made the Draw/Arsenal bet multiple times myself, and it came off for me.
This matchup is a prime candidate for it to work again. Wolves will be compact, well-organised, frustrating, and all the rest of it. The first half should be tight, then Arsenal will (hopefully) unlock Wolves in the second half.
That's how it's unfolding in my head, anyway.
Nobody will actually be able to watch this pretty intriguing game, of course, because it's taking place at the same time as the Manchester derby. Thanks, Premier League!
---
Accumulator Betting Tips
As usual, I've got two multiples bets for you this week. The first is a safer doubles pick, the second is your classic European favourites acca.
Multiples bets are hard to win, so only put a small stake on them, and – with accumulators especially – look to cash out when you're ahead.
—
1) Premier League Doubles – 0.79/1
Liverpool vs Fulham
Arsenal vs Wolves
Both teams are at home, both teams are comfortable favourites. What's not to like?
—
2) European Favourites – 1.53/1
Liverpool vs Fulham
Atletico Madrid vs Ath. Bilbao
Barcelona vs Real Betis
Monaco vs PSG
The odds aren't spectacular here, but all four of these selections are pretty safe.
If you want to add a fifth team to spice up the odds, I won't hold it against you.
---
Final Thoughts
Phew, long column this week! I guess I'm just really feeling it at the moment.
Anyway, thanks for sticking with me – if you did – and, as always, good luck out there.
(Oh, and please give us a follow/like on Twitter and Facebook!).