The power rankings are back!
My World Cup power rankings were both fun to write, and well-received, even if I did stick with Spain at #1 right up until they got bounced by Russia (ranked #29/32 in my pre-tournament rankings, for the record).
So, I'm bringing them back for the 2018/19 Premier League season. I wanted to wait until we had a few games under our belts to start mercilessly judging each team, and six or seven rounds of Premier League fixtures seems long enough. From this point forward, I'll be bringing out a new edition every month or so.
---
The Method
Why do we need power rankings, when we already have the Premier League table?
Glad you asked!
Nobody would expect the current standings to reflect those at the end of the season, outside of the current top and bottom couple of teams. These power rankings serve as my prediction of how the teams will finish up after 38 games. 
There will be various criteria to determine this. I'll probably make up some as I go along, but these will be a few basics:
Results so far
Squad strength
Managerial (in/)competence
Recent EPL history
Recent individual team history
I'll keep track of who's moved up and down my rankings in future updates.
These power rankings are completely subjective – obviously – based on my self-described expert Premier League analysis. All hate mail can be directed to @Full90Footie on Twitter, or Facebook.com/Full90Football. 
Let's get into it!
---
Premier League Power Rankings
1) Manchester City
Well, what did you expect?
They've got the best manager, the best players, the deepest squad, and they were Premier League champions by 19 points last season.
Thanks to their relentlessly attacking and expressive style, and the wonderful All or Nothing season, they even seem to have a lot of goodwill from the general footballing public. That's something that should be impossible for a team who've inarguably bought their success.
Nothing we've seen this season suggests they won't double up this year, and I include Liverpool's tremendous start in that (see below).
—
2) Liverpool
Liverpool have played six, won six, conceded just two… and they still aren't going to win the title.
Partly, they're suffering from unfortunate timing. They've got a whole squad in their prime, a manager at the perfect point in his career, and this has all coincided with the biggest juggernaut the Premier League has seen in Pep's City.
In fact, I'd argue that at any other point in the Premier League's history, this Liverpool team would be strong favourites to win the league.
In addition, I just think these wins are coming at too high a cost. The triumphs over West Ham and Southampton were gimmes, sure, but all four of the others were tricky. Three of those came by a single goal, as did the PSG win. Even in a game they dominated, against Spurs, Liverpool were seriously under the cosh in the final stages.
It's a bloody long season in the Premier League, and games as mentally taxing as these add up. When City win, they win at a canter. I get that these gritty, tough wins of Liverpool's are character-building, and all the rest of it, but – exacerbated by the physical intensity with which the team plays – they'll take their toll in time.
—
3) Chelsea
Chelsea's bizarre "season on, season off" run in the Premier League looks set to continue. I picked them to finish in the top four (third, specifically) prior to the season, and so far I'm liking my chances.
Maurizio Sarri has lifted the moany doom and gloom of the Conte era off the club, and made Chelsea a much more fun team to watch for the rest of us. So far Chelsea have had the most total touches, completed the most passes, had the second-most shots, and have scored the second-most goals.
Sarri's even figured out that Eden Hazard plays better on the left than he does as a striker – what a genius! In all seriousness though, this is a guy who won 91 points with Napoli last season, and got 86 points the season before that.
Question marks have been raised over the defence so far, but they've only conceded four in six games, and two of those came in the wacky win over Arsenal.
The two teams ahead of Chelsea – in both the league and my power rankings – are certainly stronger. Still, I'd be stunned if they didn't finish in the top four.
—
4) Manchester United
Oy, what a mess.
Man U have already entered and exited (?) a crisis, the manager's had multiple press conference breakdowns, the best player is publicly angling for a move and criticising the team's playing style, the highest-paid player looks like his career might be over…
And they've only played six games!
It seems that, for now, Mourinho might have righted the ship. We've already seen the Third Season Syndrome warning signs, though, and the whole thing could implode at any moment (as it almost did after the Spurs debacle).
Man U being ranked this highly is a reflection of, A) The talent in the squad, and B) Me not being ready to move Arsenal into my top four yet. There's every chance, however, that they could plummet come the next edition of my Premier League power rankings.
—
5) Arsenal
Arsenal got off to a rocky start. Then again, they were playing Manchester City and Chelsea back-to-back, with a brand new manager, so what did you expect?
Since then, they've looked… okay. The Gunners have won four Premier League matches on the bounce, and overcame Ukranian titans Vorskla in the Europa League too.
Look at the scoresheet, and it seems like the same old Arsenal – score a load of goals, concede a load of goals. They've recorded a solitary clean sheet so far, against Everton, and that required a strong effort from Petr Cech.
Watch the games, however, and you'll see a different team. Under Unai Emery, Arsenal are more combative, energetic, and generally committed. Their newfound tendency to press high up the pitch is particularly welcome.
Question marks remain about both the team selection, and the tactics.
Well, by "team selection", I mean Granit Xhaka. I swear that guy has some dirt on Stan Kroenke – it's the only explanation for his continued involvement in recent years. He's possibly my least favourite Arsenal player of the past decade. As for the tactics, Emery has struggled to combine Aubameyang, Lacazette, Ozil and Ramsey into a coherent attack.
Still, as an Arsenal fan, I'm cautiously optimistic with what I've seen. If Man U implode, and Spurs continue to look Spursy, a top four finish isn't beyond the realms of possibility.
…
Yep, that's what I've been reduced to. "A top four finish isn't beyond the realms of possibility."
—
6) Tottenham
In my aforementioned pre-season picks, I had Spurs finishing outside the Premier League's top four. In fact, I was more confident in them missing out than Man U.
After sheer incompetence, stagnation is the biggest killer in the Prem.
The last season in which Spurs added starting talent to their team was 2015/16, when they bought Son, Alderweireld and Trippier. They've added squad players since then, sure, but nobody who'd make the first XI if everyone was fit.
Coming into 18/19 – surely the last season in which this group of players will be together – they bought precisely nobody. Considering this is a club who appeared to be on the cusp of finally achieving something – at least, that's what their fans would tell you – that is simply stunning.
They've got a great group of players, sure, but if there are no significant threats to those players in the squad, their performances and commitment levels will tail off. A lack of new faces and personalities in the dressing room can also add to that stagnation; to the feeling that nothing's changing, nothing will change, and you're not really going anywhere.
Fergie dominated the Premier League for two decades. Even when he had a strong first XI, however – even when he was clearly going to challenge for or win the league – he would still bring in new players. You can laugh at the flops, like Bebe and Anderson, but there's a lot to be said for old players having new players breathing down their necks.
My prediction of Spurs finishing outside the top four was based purely on stagnation. So far, it looks like I was right.
—
7) Watford
The biggest surprise of the season so far.
This isn't one of those "burst out of the gates, be in a relegation scrap come May" teams, either. This is an extremely well-constructed, well-organised side, with decent squad depth.
Watford essentially tick every box. They've got an experienced keeper, a solid defence, a midfield with steel in the middle and creativity out wide, and a highly effective Little and Large partnership up top.
They certainly pass the eye test too. They were the better team against Spurs, gave a good account of themselves against Man U, and dominated Fulham away for most of the game.
That all of this has come together under Pozzo ownership is… well, pretty stunning. The Pozzos are notorious choppers and changers. At Watford alone, they've hired a whopping nine managers in six years of ownership.
Still, by hook or by crook, everything's come up Milhouse for Watford so far. Best of all, it appears to be entirely sustainable. Watford are clearly the best team outside the top six right now.
—
8) Wolves
Stupid Watford! If they hadn't been doing so damn well, everybody would be singing Nuno Espírito Santo's praises. More than they already are, anyway.
Wolves have been the second-most impressive non-top six club so far, and it's not particularly close. Their defensive/counter-attacking masterclass against Man City served as a resounding announcement of their arrival to the Prem. They might play a different formation to Watford, but their team has been constructed just as intelligently.
The obvious weak spot lies up top, with Wolves only managing six goals in six games so far. Adama Traore has been electric off the bench, and will surely provide a spark if he starts, but there's no obvious, lead-the-line goalscorer in the team. Starting "striker" Raul Jimenez's biggest single-season scoring output in Europe came in 2016-17… when he managed seven goals.
Still, Wolves have a smart manager, a fantastic defence, one of the best keepers in the division, and a solid midfield. With Man City and Man U out of the way for a while, and a much easier run of fixtures coming up, they can really start acclimatising to life in the Prem. They should hang around mid-table until January, when they'll hopefully bring in a proper striker and kick on.
—
9) Everton
I'm generally reserving judgement on Everton. Their squad's been ravaged by injuries/idiotic suspensions, and they're only six games in to a transition from Sam Allardyce to Marco Silva (about as big of a transition as you can make).
I do have doubts, however, about Marco Silva's ability to take this club where they want to go; Europe, judging by the wads o' cash they've been splashing around.
Silva's managed 55 games in the Prem now – a decent sample size – and has a winning percentage of 32%. People seem to think he did a decent job at Watford, but he actually had a lower win % with them than he did with that terrible 2016-17 Hull side.
He also seems completely unable to coach a defence, even one which has some talent on paper. Everton have conceded a worrying 11 goals already this season – tied for third-worst in the Prem – and Arsenal are the only Big Six club they've faced so far.
Finally, the squad is completely unbalanced. They've got an endless array of creative, attacking midfielders, and nobody to put the ball in the bloody net. Richarlison – who I tipped to be a good signing, even at that price – looks their only real goal threat right now.
(No, I don't count Theo Walcott.)
I've got Everton this high in my Premier League power rankings because there is talent in the squad, and because they had a great summer. They're another club who might take the plunge next time around, however.
—
10) Bournemouth
Meh.
I'm not as impressed by Bournemouth's start as everyone else seems to be. I look at the table, and see them in eighth place… but I'm not entirely sure how they got there. If they finish the season in 8th or higher, I'll eat my toy Gunnersaurus.
The Cherries have conceded an Everton-esque 11 goals already so far, including a ridiculous four to Burnley, who'd only scored three in five before that. Their only clean sheet came against Cardiff at home, and that doesn't count. Bournemouth are comeback kings, sure… but the fact that they go behind in seemingly every game is a problem.
Eddie Howe is a good manager, and they've put together a solid squad on a limited budget. Ryan Fraser has made a massive leap out of seemingly nowhere, having not been particularly impressive in his past two seasons at Bournemouth, despite ample playing time.
Still, if they don't sort out their defence – which history suggests they won't (4th most goals conceded in the 2017/18 season) – Bournemouth are destined for a mid/lower-mid table finish, as per.
—
11) Leicester
Since becoming Premier League champions, Leicester have been a club in constant turmoil. Every manager has been embroiled in some kind of soap opera, usually involving veteran players (almost certainly Vardy) in the squad bitching and moaning behind their backs.
Whispering Claude was never an inspirational appointment, and I'd be surprised if he's there next season. He'll keep getting them mid-table finishes indefinitely, but with sizable transfers arriving almost constantly, that probably won't be enough.
They've had a mid-table kinda start to the season, with three wins and three losses landing them in ninth… exactly where they finished last season. There's plenty of talent in the midfield (Ndidi, in particular, has a huge amount of potential) and attack, but the defence is a bit of a joke.
James Maddison (not to be confused with James Madison, fourth president of the USA) has gotten all the attention so far. I'm a bit lukewarm on him, and not simply because he's apparently a world-class prat. He's got good technique, but the final ball's not there for him yet, and his set piece deliveries are inconsistent. I know he's got three goals, but two of those were fluky as anything.
Overall, Leicester are decent to watch, but won't be troubling the European spots this season.
—
12) Fulham
My biggest disappointment of the season so far.
Fulham were dominant in the second half of the 2017/18 Championship season, perfectly marrying style with results. I get why they made so many transfers in the summer – they want to seal their long-term Premier League survival – but it's come at the expense of fluidity on the pitch.
They've "upgraded" a midfield which didn't really need upgrading (even if Seri does look an excellent buy), and Alfie Mawson – who cost them £20 million, no less – starting over the superior Odoi baffles me. He nearly blew their recent game against Watford single-handedly.
Without the goals of Aleksandar Mitrović – perhaps my favourite player to watch in the league right now – Fulham would be in a serious spot of bother.
I really hope – and do expect – that these are just growing pains. Come mid-season, I'd expect Fulham to be comfortably nestled in mid-table.
—
13) Newcastle
Eurgh.
This season, we've finally had some blowback to the "look at what Rafa's accomplishing with such a poor team. Isn't he amazing?" narrative.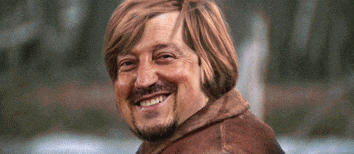 Let's just settle a few things.
Is Rafa Benitez a good manager?
Yes.
Is Newcastle's squad demonstrably worse than that of Bournemouth, a far superior team to watch, who actually try to – y'know – score goals?
Nope.
Is it demonstrably worse than that of Brighton or Southampton, who often play defensive football, but don't bore the pants off you?
Nope.
Is it clearly worse than that of Burnley, who finished seventh in the league last year?
Nope.
Benitez is an ultra-defensive manager, regardless of the players at his disposal. Sometimes it works for him, sometimes it doesn't, but we shouldn't be pitying him as if he's coaching the most abject bunch of players the Premier League has seen, because he's not.
Newcastle are one of the worst teams to watch in the division right now, show little to no ambition of ever attacking… and will probably still finish mid-table.
Great.
—
14) Brighton
Sheer competence can get you a long way in the Premier League.
Like a worse version of Watford, Brighton have simply assembled a well-rounded team full of committed players, with few weak points (right-back Martin Montoya, potentially, aside). Like Watford, they've got a solid manager in place.
Brighton are extremely well-organised, in all areas of the pitch. They have a remarkable composure, no matter how much pressure they're under at either end, which has clearly come from exceptional and extensive coaching. I also think they've got one of the best center-back pairings in the league. I watched Brighton live recently, on their away trip to Southampton, and not only are Duffy and Dunk both absolutely massive, they synergise well too.
Even after bringing in a host of new players in the summer, I'm not sure Brighton have enough talent to finish higher than this. Boy would I love to be proved wrong, though.
Finally, for a detailed recap of Brighton's impressive 2017-18 Premier League season, check out card-carrying Chris Hughton superfan Tom Currey's article here.
—
15) Crystal Palace
I really, really, really don't like having a club's entire hopes resting on one player. Particularly one who gets kicked up in the air as often as Wilf does.
Crystal Palace's stats without Zaha – if you're the one Premier League fan who hasn't seem them yet – are ludicrous. Since the start of the 2017/18 season, Palace have played eleven games without him. They've lost every single one. I love a good footballing #Talisman as much as the next bloke, but that is going a bit far.
The club responded to this utter lack of a plan B – which was painfully apparent last season – by letting obviously good player Yohan Cabaye leave, and replacing him with… Cheikhou Kouyaté… and little else.
Oh, and Christian Benteke is still nominally their lead striker, and still somehow starting every game when he's fit. Despite the entire team playing better when he was injured last season. And scoring more goals. And Benteke scoring three goals all season. And one of those was a penalty. And he cost £32m. Hmm.
But really, when you're pinning all your hopes on one player who secretly-but-not-really wanted to leave last summer, and who could get knocked out for three months in any game via a heavy, not-so-accidental challenge… what could possibly go wrong?
—
16) West Ham
There's a stink all over this club, and I just don't know if it goes away any time soon.
Sometimes a big club is dunked down into the Championship, then comes back up with a new esprit de corps, a fresh joie de vivre, as if emerging from some late-life baptism. Not so with West Ham.
In the six seasons since their dip to the 'Chip, West Ham have had one top half finish. For the record, this is the 17th richest football club in the entire world. They also occupy the fourth-biggest ground in the country.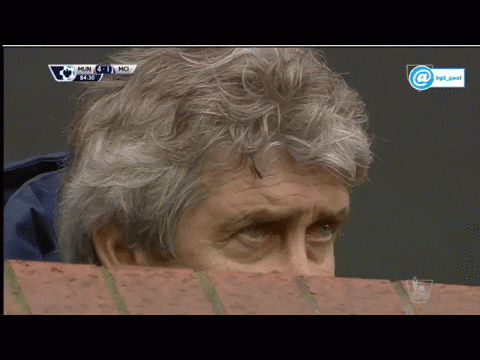 As a general fan of football, I love Manuel Pellegrini. His City teams seem to have already been forgotten, but their relentlessly attacking nature – and complete lack of a plan B – made them exhilarating to watch.
That's all well and good when you've got Sergio Aguero, David Silva, prime Yaya Toure et al, of course. When you're running insta-flop Issa Diop, Pablo Zabaleta's walking corpse, and the overmatched Mark Noble out there, however, the results will inevitably be different.
On the plus side, they've got Felipe Anderson (for now) and Marko Arnautovic.
On the negative side, their own fans literally stormed the directors' box last season!!! Oh, and the rest of the team – outside of the two aforementioned players – isn't very good. And their manager has never heard of defending.
Apart from that, West Ham are in great shape.
—
17) Southampton
Southampton are, really, just the definition of an average team.
Their keeper and defence are pretty good. Their central midfielders are combative and aggressive, but lack creativity. One winger (Redmond) is pretty good, one winger (Elyounoussi) is… yet to prove it. One striker (Long) is extremely limited, the other (Ings) has potential, but still looks off the pace after his lengthy injury. The manager is okay…
There's literally almost nothing else to say about them. I think they'll stay up, just about… and probably have a similarly un-inspirational squad next time out.
Yup. That's my review of Southampton.
—
18) Burnley
O 17/18, 17/18! Wherefore art thou 17/18?
Deny thy Thursday commitments and refuse the Europa League;
Or, if thou wilt not, be but sworn for the Prem,
And I'll no longer be afraid.
Ahem.
Burnley haven't got off to a good start, have they? The bookies had them as a surprising sixth-favourite to go down pre-season, after finishing seventh in 2017/18. That baffled me originally… but now I'm actually starting to think that bookmakers might know what they're talking about.
The fear for Burnley is that they didn't massively strengthen their squad in the summer. Vydra could be an astute signing, but buying Hart at this stage of his career is chasing the rainbow, even if he's got off to a decent start.
The counter-argument is that it was all the Europa League's fault, and – without that – they'll be fine again. Eh.
I do half-hope I'm wrong, but Burnley smack of a team that hit their head on the ceiling of their capabilities, and are now crashing down to earth. They had a remarkable season last time out (detailed on our site here), and that deserves to be remembered, but the squad is barely even mid-table quality, and all the signs point to a sharp decline this season.
—
19) Huddersfield
You know that club that you kind-of admire in theory, from afar… but don't ever want to watch? That's Huddersfield for me. By some quirk of fate I ended up watching their first two games last season… and that was pretty much it until the Au Revoir à Wenger match in May.
I like David Wagner, as a guy. I like Aaron Mooy, and a couple of other players. I'm not actively willing Huddersfield to go down, as I have with certain other clubs in recent years (cccooughhhhstokehhhhhh). 
But you have to fancy Huddersfield for the drop. Their team's not very good. They've conceded an alarming 14 goals in six games. They've scored just three. And – with the Prem's other weakest teams jettisoned last season, and new arrivals Fulham and Wolves probably here to stay – there's just not much room for them in the division.
—
20) Cardiff
I won't even pretend that I'm sad to see Cardiff heading for the drop. It's nothing against their fans – I'm sure they're all great, and I hope they enjoy a year touring the Prem – but the team itself is pretty poor, and will fade from memory just as quick as… well, the last Cardiff team to go down, in 2013/14.
Go on, name me one of that team's players. I'll wait.
They haven't come up and had a go, like Phil Brown's Hull. They haven't been memorably bad, like Robbie Savage's Derby. They're merely a not-very-nice team, bereft of any style, who'll have blipped onto the Premier League radar, given a couple of soft beep beeps, and will soon fade off again. And nobody will remember them.
How's that for ending on a down note?!